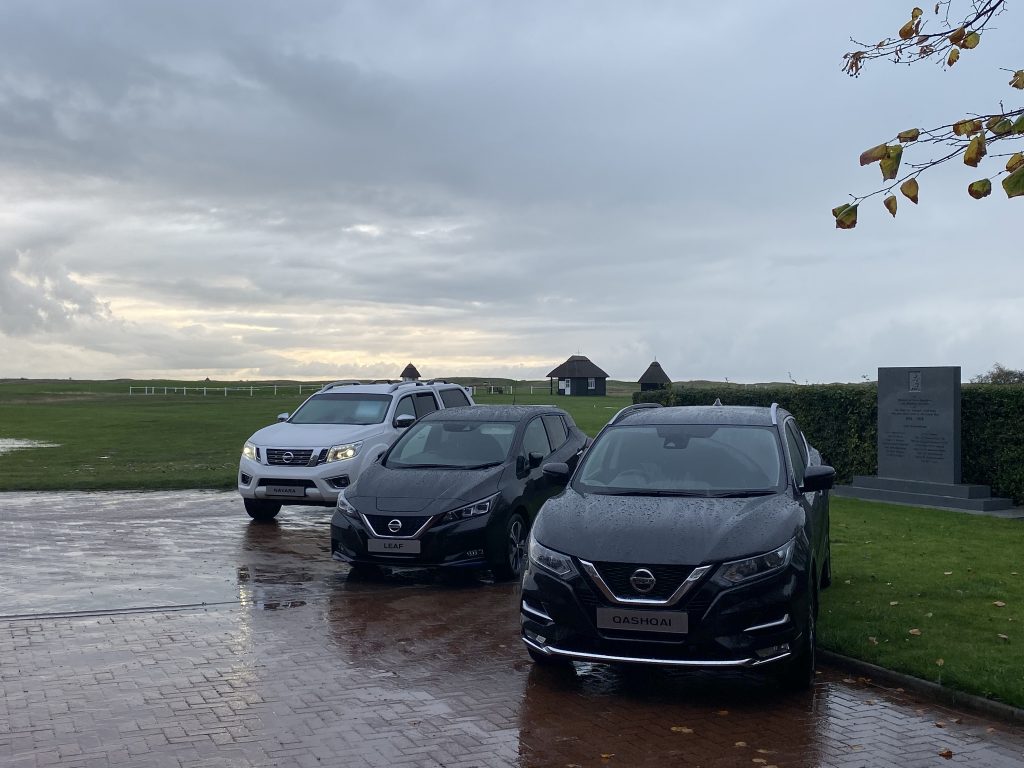 CANTERBURY Nissan has sponsored a local charity golf tournament held at one of the UK's top courses, Royal St George's, where Thanet and Dover chambers of commerce went head-to-head.
The event from Thanet & Kent Chamber of Commerce and Dover District Chamber of Commerce was held on November 5. The aim of the tournament was to raise money for the Francis Forbes Restoration and Preservation Society, which is restoring an ex-RNLI lifeboat that previously saved 100 lives at sea.
Canterbury Nissan was one of the local businesses offered the opportunity to sponsor the event, taking the headline spot with four Qashqai hole-in-one prizes and offering a Nissan Presentation Pack to the individual winner.
With the event paid for by sponsors, all entry fees were donated to the charity and raised £590 on the day.
Justin Newton, Sales Manager at Canterbury Nissan, who organised the partnership said: "Going round the course you could sense the enormity of the occasion – everybody was very privileged to be there.
"We had local business people playing on the top golf course in England, one of the best ranked in the world. For us to be able to sponsor that event is something really quite special."
It was the first time that Canterbury Nissan, located on Broad Oak Road, had sponsored the event, but it was deemed so successful that they hope to be back again in future.
"With the hole-in-one prizes being one of the exciting features of a Pro event, it was great to be able to bring that to an amateur tournament and really added to the day," Justin added.