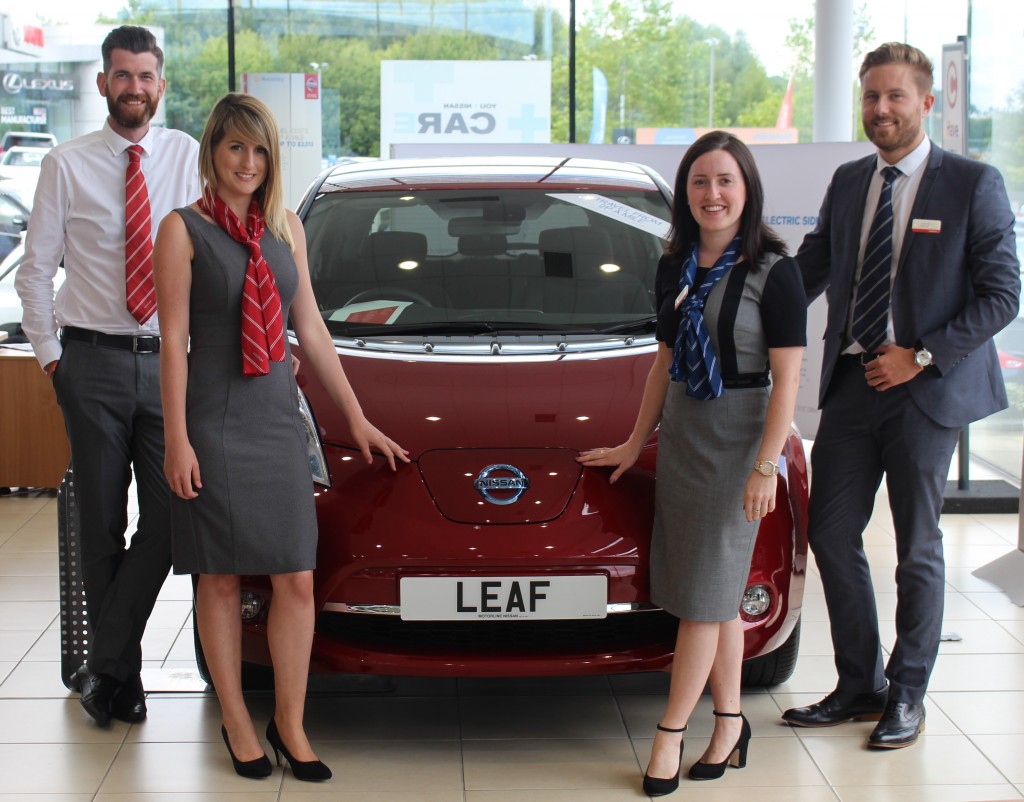 A NISSAN dealer group has underlined its commitment to electric motoring by completing a line-up of specialists at each of its showrooms across Kent and Sussex.
Motorline Nissan now employs Innovation Specialists at its sites in Maidstone, Dartford, Tunbridge Wells, and Crawley.
All four are there to teach customers about the electric side of motoring and offer four-day test-drives in the all-electric Nissan LEAF and the e-NV200 van, both of which cost just 2p a mile to run*.
Therese Wynn-Davies, based at Motorline Nissan Crawley, in West Sussex, said: "The phenomenal success of the Nissan LEAF, with more than 10,000 being sold since it was launched four years ago, means electric motoring is only going to go one way – and that's up. Having specialists located at each of our dealerships means we can fully inform customers about the huge cost savings and benefits associated with going electric."
Launched in 2011, the Nissan LEAF quickly established itself as the nation's pure electric model of choice and is the world's best-selling electric vehicle.
Meanwhile, the Nissan e-NV200 combines the NV200 – a former International Van of the Year – with the proven technology of the LEAF.
The Innovation Specialists can be contacted on the following numbers:
* Mike Clack – Dartford – 01322 280025
* Abigail Walker – Maidstone – 01622 538538
* Therese Wynn-Davies – Crawley – 01293 844700
* Jonny Berry – Tunbridge Wells – 01892 500700