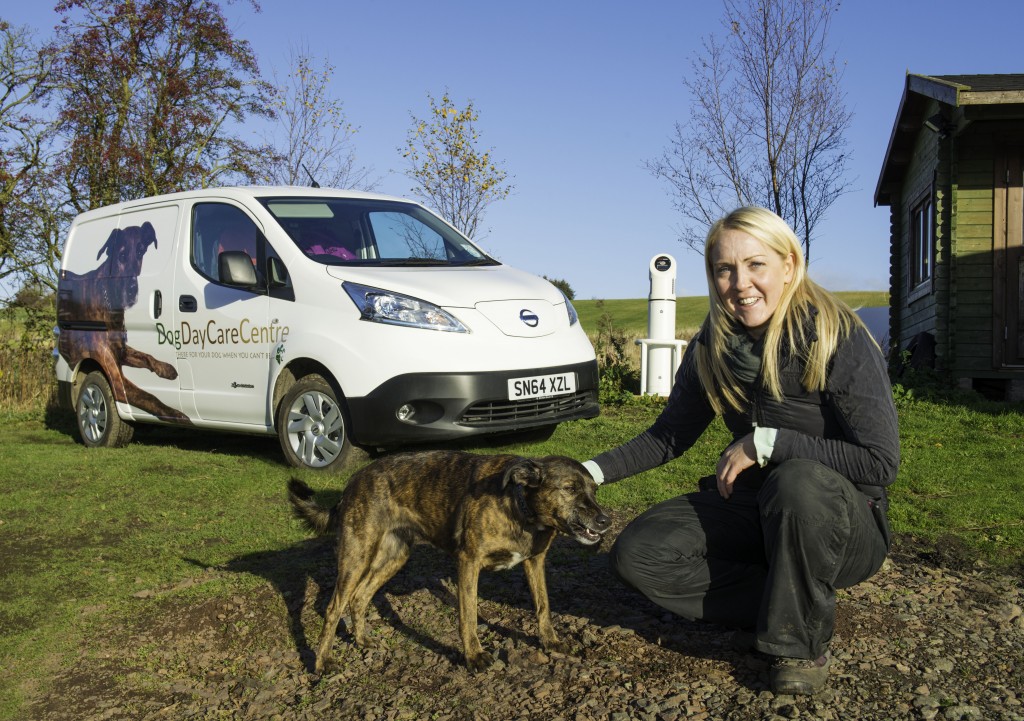 POOCHES at a Midlothian doggy day care centre have gone barking mad for the smooth and silent ride of the all-electric Nissan e-NV200.
The Dog Day Care Centre in Gorebridge invested in the mains-powered model – supplied by Edinburgh dealer Western Nissan – to cut the cost of fuel on its daily 40-mile pet collection and drop-off route.
But staff soon found that low running costs of just two pence per mile and zero emissions mobility weren't the groundbreaking e-NV200's only advantages.
The centre's canine customers took to the van's calming and comfortable performance immediately and now return to their loving owners each evening in relaxed and peaceful mood.
Manager Gillian Black, said: "When we put the dogs in our old van to pick them up or take them home they'd just go mad and would bark and bark the whole way.
"But they just chill out completely in the e-NV200. Most of the time they get in, lie down and go straight to sleep. It's clearly very calming and relaxing for them."
The new e-NV200 is also helping to generate new business for the centre, thanks to its near-silent performance and a striking livery featuring two of the centre's regulars, terrier cross Pebble and beagle Austin. The pair were selected to star on the vehicle when their names were drawn from a hat.
Launched earlier this year, the Nissan e-NV200 combines the NV200 – a former International Van of the Year – with the proven technology of the record breaking Nissan LEAF – the world's bestselling electric car.
In addition to low running costs and emissions, users also benefit from low maintenance costs that make for unrivalled total cost of ownership – £1,200 lower than a conventional diesel van over four years.
Meanwhile, the model, which is priced from £13,393 in panel van form (incorporating PiVG) offers a class-leading 4.2m3 capacity and an impressive 703kg payload.
The model also offers a unique driving experience that will leave drivers – and dogs – feeling less fatigued due to the lack of engine vibration in the cabin.