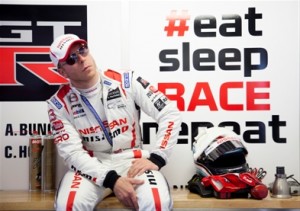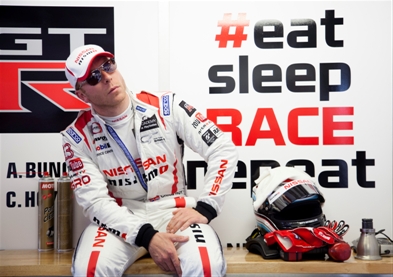 SIR Chris Hoy and Alex Buncombe achieved their highest position this season in the No.80 Nissan GT-R NISMO GT3 at Silverstone this weekend.
The duo finished a strong seventh place in the three-hour British GT race at Silverstone.
The race started brilliantly when Hoy made a move that took him from 11th on the grid to seventh place almost immediately.
Hoy recounted how some risky advice from Buncombe paid off: "When I was sitting on the grid Bob told me to take it easy, have a safe stint and keep the car in one piece.
The devil won, I went for it and it paid off!
"Then Alex leant in and told me to stay on the inside, go for the gap and commit to the corner. It was like having an angel on one shoulder and the devil on the other. The devil won, I went for it and it paid off!"
The start turned out to be the most exciting part of the race for Chris as, during his next stint, he was practically all alone on the track. It was a similar outlook for Alex too, until he got stuck into the action during the closing stages.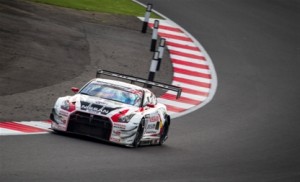 "The car felt great during my last run," said Alex. "The tyres didn't go off like they did on the first stint so I could really push. The guys radioed to tell me I was catching the two cars ahead with 15 minutes of the race to go.
"I was reeling them in but then came across a slower car on the last lap, which messed up my attack a little.
"Amazingly, after three hours of racing, all three of us crossed the line very close together. If the race had been three hours and 10 minutes it would have been a very different story!"
Chris and Alex will be back on track in the GT3 GT-R in just three weeks' time for the British GT double-header at Snetterton on June 21-22. By then Nissan will have competed at Le Mans and already moved on to the Nurburgring 24 Hours.