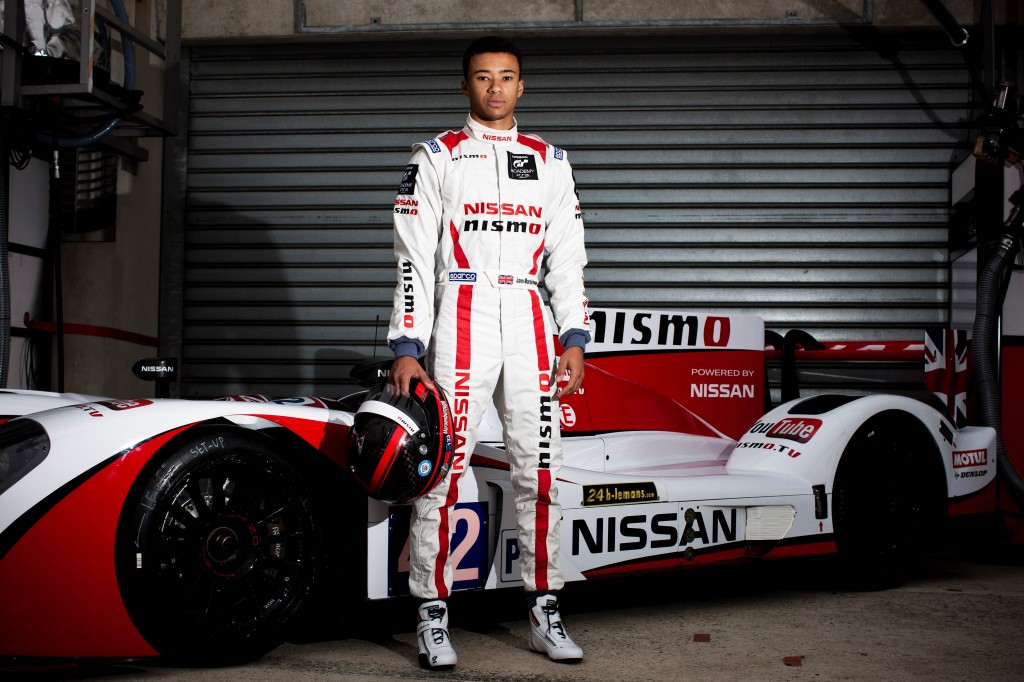 IN RECENT years, GT Academy has become a major chapter in Nissan's Le Mans story.
In 2011, Lucas Ordonez, the winner of the first GT Academy competition in 2008, became the first gamer to race at the Le Mans 24 Hours. Lucas set the bar high by taking a podium finish in the 2011 race.
During that same event, Nissan invited the 12 finalists from the 2011 GT Academy competition to Le Mans to show them where victory in the competition could take them.
One of those finalists was Jann Mardenborough, a British student, who went on to win GT Academy just a few days later. Two years on, he is back at Le Mans but this time to race.
Jann completed his first year of racing in the British GT Championship, racing the Nissan GT-R Nismo GT3. He narrowly missed out on winning the title but caught the eye of the motorsport establishment. By the end of year one he had been awarded Rising Star status by the British Racing Drivers' Club, invited to join the MSA Academy and been nominated for numerous accolades including an Autosport Award.
At the start of 2013 it was decided that Jann would compete at Le Mans this year. As he had been racing solely in GT cars, he needed to learn how to drive cars with downforce in readiness for the LMP2 car he would drive at Le Mans.
To fast-track his racing education, he was placed in the ultra-competitive FIA European Formula 3 Championship and selected rounds of the British Formula 3 Series.
Just two weeks ago, Jann took his first F3 podium and now he is at Le Mans, where he has just completed the final preparations for the race of his life.
Joining Jann in the Greaves Motorsport Zytek-Nissan is Nismo Ambassador and Super GT racer Michael Krumm and the original gamer-turned-racer Lucas Ordonez. As the only Le Mans rookie of the team, one of the primary jobs was for Jann to complete the mandatory 10 laps of the 13.6km circuit to qualify as a Le Mans entrant.
'It all became very real when I was strapped into the car to do my rookie laps,' said Jann. 'My favourite part was Indianapolis as you take a lot of speed into the corner then after that there is very little run off so it definitely grabs your attention.'
Torque and power
Lucas Ordonez knows all about racing an LMP2 car at Le Mans, taking a podium on his debut in 2011 and then racing with Martin and Alex Brundle in 2012. Michael Krumm's racing career has seen him compete in almost every type of car but today was the first time he drove an LMP2 car.
'The conditions were tricky today as it was half wet and half dry,' said Michael. 'It's exciting to be out in an open car again and I really enjoyed the torque and power of the Nissan engine. I can see why almost everyone chose this engine now. Today was all about learning about the car; finding the limit without going over it. We have made good preparation for Le Mans.'
With the test day complete, all 15 Nissan-powered LMP2 cars are now ready for the challenges that await them in just a few days' time.