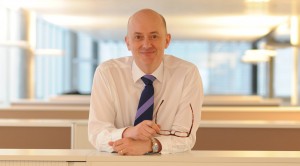 If you're reading this blog, the chances are you've had a chance to explore the new-look Nissan Insider. Welcome! I hope you like it.
As is the Nissan way, we've innovated and added exciting new features designed to make the site much more user-friendly, engaging and inspiring.
As you can see, it's packed with the latest news, interesting features and video content from Nissan GB and the UK dealer network.
But don't forget, Nissan Insider is so much more. It's also a valuable resource for your business and is the portal that can connect you straight the many services available through Nissan Dealer PR and download the latest product and campaign editorials to support your own promotional and advertising activity.
And this is where you'll find regular updates and blogs from myself and other members of the executive team and details of the next in our hugely successful series of webimars which allow you to chat directly to me and my management colleagues.
You'll also be able to view the latest tweets and Facebook posts from Nissan's official accounts in the UK and will be able to share and retweet these, and the many stories on the site, direct to your own feeds.
I'm particularly keen to draw your attention to one exciting new feature – the LEAF Belief update. This will include all the latest successes and sales and marketing tips pouring in from your dealership and others. This feature has been introduced to maintain our focus on EV and I'd very much like to see positive contributions from every dealership in the network.
Each week you should receive an email bulletin outlining the best of the week's Insider content. If you don't receive this bulletin, please hit the 'subscribe to mailer' button on the homepage and encourage all of your dealership colleagues to do likewise.
However, Nissan Insider is a live website, updated with new content daily and so don't wait for the bulletin to come through before logging on. I would encourage you and your colleagues to make visiting Nissan Insider a part of your daily routine.