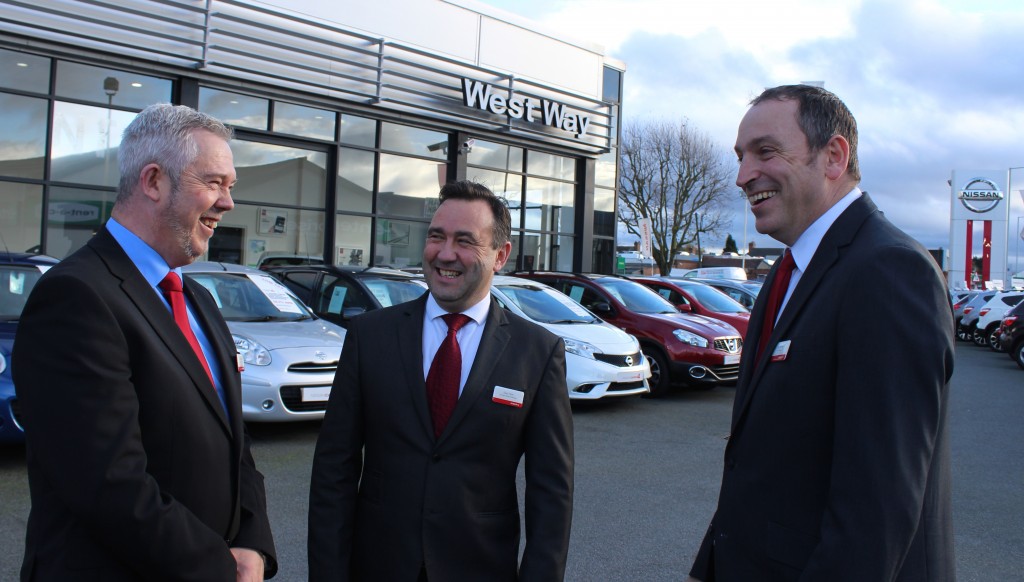 A NEW management team has taken over at the helm of a Nissan dealership in Wolverhampton – and set its sight on steering it to even more success.
West Way Nissan Wolverhampton – located in a prime position on Birmingham Road – has enjoyed a fresh input of new faces in the past few months.
The new appointments and promotions are:
Assistant General Manager Gary Piper
Sales Manager Glyn Rayner
Sales Controller Bob Deacon
Assistant General Manager Gary Piper, who was formerly Sales Manager at sister branch, West Way Nissan Stourbridge, said: "The management team put in place has decades of experience in the industry with a proven background on giving the customer the best possible service. We're delighted to be here."
The dealership has enjoyed a great deal of success in recent years – it was one of only three UK franchises to be presented with a Nissan Global Award in 2014.
Gary added: "Our aim is to make sure we continue the success we have had in recent times. With Nissan the fastest-growing automotive brand, selling the nation's most popular crossover, the Qashqai, the future looks extremely bright."