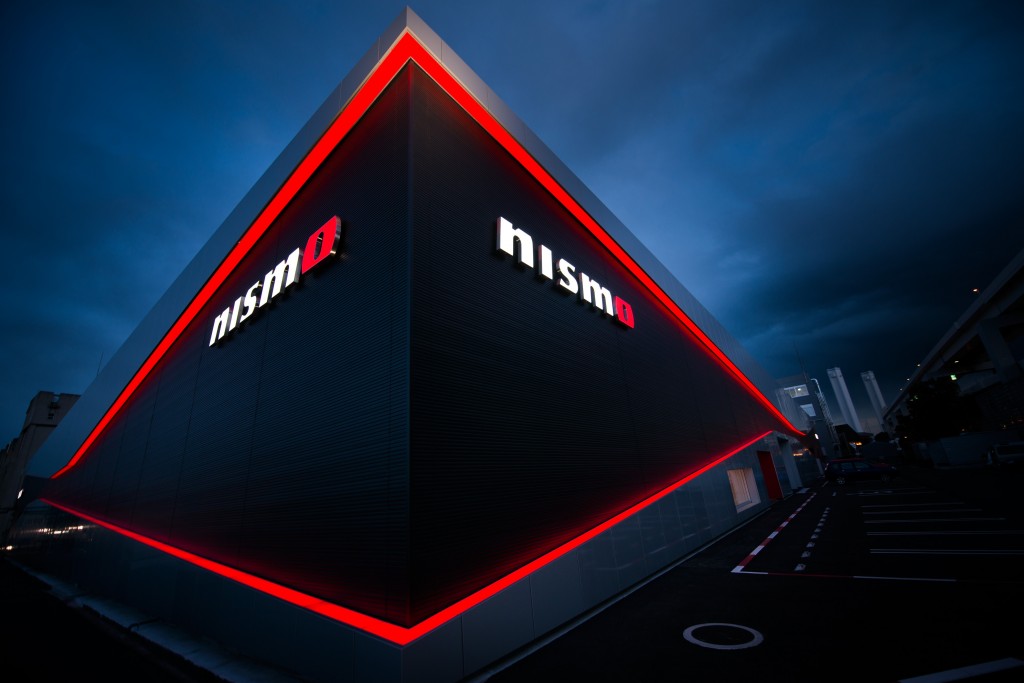 TODAY NISMO celebrates its 30th anniversary and to celebrate it is holding a week of events in the US and Europe.
Since 1984, NISMO's engineers have been creating the very best Nissans through a series of maverick performance projects. #30YearsOfMaverick begins today in Yokohama, Japan. It will then take in world-class motorsport events at the Circuit of the Americas in Austin, Texas, and the Nurburgring in Germany.
Motorsport fans can join in the birthday celebrations thank to a tickets giveaway by Nissan, via local car clubs, to events this weekend: the FIA World Endurance Championship round at the Circuit of the Americas in Texas, USA, and the Blancpain Endurance Series season finale at the Nurburgring in Germany.
NISMO president Shoichi Miyatani said: "Starting from the company's first president, Yasuharu Namba, today's NISMO owes its success to the hard work and sacrifice of our many predecessors. It could also not have grown to this extent had it not been for the support of all our fans, sponsors and collaborating companies. I would like to thank everyone for all their support throughout the years.
"Since the company's founding 30 years ago, everyone has diligently worked together to build up our success and performance on the race track. As a result of the passion and achievements that have come about from this success, NISMO has now become a symbol of Nissan performance.
In its 30th year, the company is embarking on its biggest project yet: the creation of the Nissan GT-R LM NISMO, Nissan's LM P1 challenger.
Mr Miyatani added: "We will continue to enhance our technical capabilities, retain our commitment to winning, preserve our pioneering spirit and further enhance the admiration of the Nissan brand. Next year we will be participating in the top category at the Le Mans 24 Hours for the first time in 17 years. I want us, as well as our fans, to head into this new challenge with everything we've got."
Darren Cox, Global Head of Brand, Marketing & Sales, NISMO, said: "For 30 years NISMO has committed to projects that people said couldn't be done. Nissan and NISMO take risks to drive innovation on and off track. Most of the time these maverick projects come off to great acclaim, but we are also not afraid of failing. That is a real innovation attitude – not just a company strapline.
"NISMO has always been prepared to push the boundaries over the past 30 years and we will continue with the same mindset in the future. We have some big challenges on the horizon, including the expansion of the NISMO road car range, the wildly successful Nissan GT Academy programme opening in more markets and, of course, the challenge of taking on Audi, Porsche and Toyota at Le Mans next year."
The anniversary events timetable is as follows:
Wednesday 17 September: Official NISMO 30th Anniversary Party – Yokohama, Japan
Thursday 18 September: Press Conference, Circuit of the Americas – Austin, Texas, USA
Saturday 20 September: FIA WEC race, Circuit of the Americas – Austin, Texas, USA
Sunday 21 September: Nurburgring 1000km, Blancpain Endurance Series – Germany
Monday 22 September: Customer preview of new NISMO roadcar – Nurburgring, Germany
Tuesday 23 September: NISMO Nurburgring Experience – Nurburgring, Germany