The Nissan e.dams team is kicking off the new ABB FIA Formula E World Championship season at the Diriyah E-Prix energised by its results last season – a performance surge that included a victory and three podiums in the last four races, and finishing second in the teams championship.
The first two races of the 2020-21 season, Formula E's seventh, will be held behind closed doors in Saudi Arabia following the postponement of the planned season opener in Santiago, Chile, due to COVID-19.
The Diriyah street circuit, set at a UNESCO World Heritage site, will host the championship's first night races under floodlights tomorrow and on Saturday.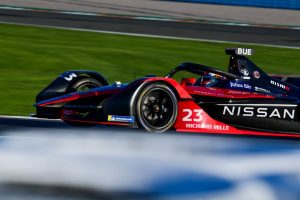 For Nissan, the all-electric street racing championship brings the excitement and fun of zero-emission electric cars to a global audience. High-performance electric vehicles are a key part of Nissan's effort to accelerate their integration into society.
"Motorsports has always been the ultimate test and development environment for us," said Tommaso Volpe, Nissan's global motorsports director.
"Through racing in Formula E, we continuously build our EV expertise and can reflect that in road cars for customers.
"We will arrive in Diriyah with confidence," he added. "We took second in the teams championship in season six, and Seb and Oli showed great speed and consistency in the last rounds. We're excited to go racing again in season seven."
This season, the team is connecting its competitiveness in Formula E to Nissan's production EVs like never before.
The team has named car #22 after the all-electric LEAF road car while Car #23 has been named after the Nissan Ariya all-electric crossover SUV, unveiled last July.
An exciting addition to the Nissan e.dams Formula E team for season seven is a new partner, DuPont, joining as a technical partner. DuPont joins current team partners Shell, Richard Mille, LEMO and CFI.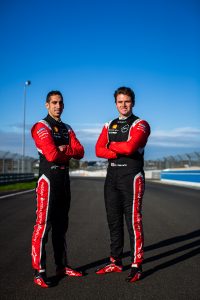 Drivers Sebastien Buemi and Oliver Rowland are back behind the wheel for Nissan, following their successful season six campaign.
"The team worked hard at the preseason test in Valencia, completing 389 laps, and our season seven race car looks strong," said Olivier Driot, co-team principal of Nissan e.dams.
"Seb and Oli are racing for us together for a third season, and their impressive performance at the end of last season gives our team the self-belief to come out fighting in season seven.
"It is also our first race together with our new technical partner, DuPont. We warmly welcome them to the Nissan e.dams racing family and look forward to innovating together in this cutting-edge motorsports series, and sharing podium success."