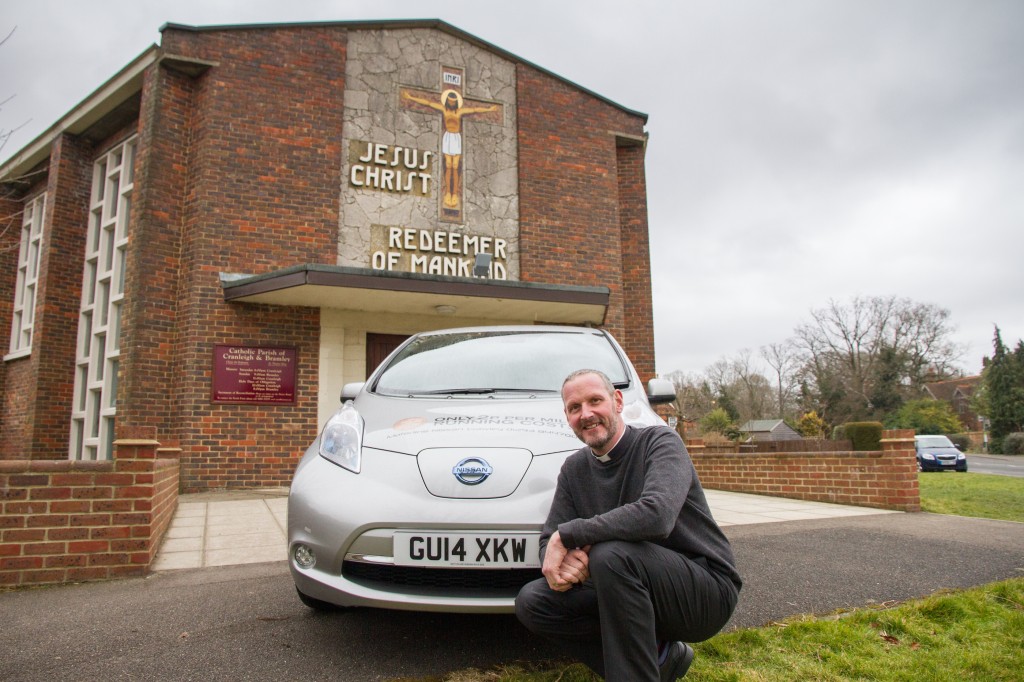 MANY choose to give up chocolate or sweets for Lent, but one parish priest has decided to shun petrol in favour of Nissan's all-electric car, the LEAF.
Father David Osborne has ditched his petrol-fuelled hatchback and stepped into the Nissan LEAF Acenta to get around his parish.
Father David, of Cranleigh, Surrey, is using the Nissan LEAF Acenta as part of Catholic aid agency CAFOD's 'Cut It Out' Lent appeal, which calls on people to change their habits to help the environment.
Motorline Nissan Crawley, in Gatwick Road, lent the all-electric LEAF to the priest.
The dealership's Innovation Specialist, Therese Wynn-Davies, said: "We are passionate about electric travel and want to do as much as we can to help with a better future.
"So when we heard that Father David wanted to give up petrol for Lent we were only too happy to help out.
"He and his parishioners will now see the benefits of driving an all-electric car."
While helping the environment, Father David can also reduce his transport costs, as the LEAF costs two pence per mile or less to run.
Father David said: "Performance-wise, it's just great. It's just what you're used to with an everyday car. From popping between churches to meeting parishioners, it's fantastic. It's so quiet and still, even at cruising speed.
"And it's so easy to charge – you plug it in overnight just like your phone.
"The LEAF has generated a lot of interest with the parishioners and many are surprised by just how smooth and quiet it is – it's definitely changed people's opinions on electric cars."