Nissan has delivered a welcome boost to the independent motor trade by realigning the pricing of its Value Advantage car parts, making the range better value than ever.
The important move will be beneficial to independent workshops and their cutomers as it aligns the pricing of Nissan components with those produced by other aftermarket suppliers.
Customers will be reassured that their Nissan vehicle is being serviced or repaired with branded components direct from the manufacturer; while for the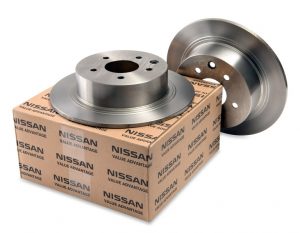 garage, there is an enhanced profit opportunity and the reassurance that all Value Advantage parts will 'fit first time', eliminating hassle and saving precious labour hours.
The pricing changes are not insignificant. The trade price of the hundreds of parts in the Value Advantage range has been reduced by an average of 28 per cent.
Standards of quality and reliability have of course been maintained with each part undergoing exhaustive testing to ensure its fitness for purpose and durability.
The parts are ideally matched to the needs of the independent workshop. They are designed for vehicles three years of age or more – the point at which some owners leave the world of the franchised dealership when it comes to their MOT and servicing requirements.
A compelling alternative
More than 400 parts are included in the new initiative, including brake discs, drums and pads; fuel, air and oil filters; spark plugs and clutches. Prices of some products have been reduced by up to 42 per cent.
In short, the realignment positions Value Advantage parts as a compelling alternative proposition set against the aftermarket and enhances Nissan's offering in an important market which is worth in excess of £130m a year.
The components are available via Nissan's 60-strong network of Trade Direct Dealers, providing prompt and friendly delivery service plus plenty of useful manufacturer know-how.
The Value Advantage range of parts will make life easier for the independent garages when talking to their customers. Car owners can sometimes be confused by motor trade jargon and a great-value, reliable Nissan part for their Nissan car could be the ideal solution for them.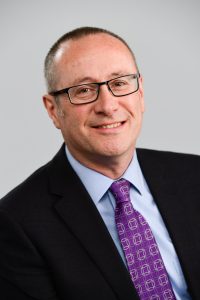 Nissan GB Aftersales Director Chris Marsh, pictured, said: ''The Value Advantage range of parts should be in the mind of every independent workshop when they are asked to work on one of our vehicles.
''A huge amount of research and development has gone into developing the components and we like to think that when one of our trade dealers supplies Value Advantage parts to an independent garage, they are going 'from one expert to another'.
''These Nissan-branded parts will deliver a high level of customer satisfaction and reassurance – and provide a welcome profit opportunity to the garage. Above all – they are now better value than ever.''