Selected Nissan customers across the UK are being given a special preview of All New Qashqai before the first deliveries of the car take place in the summer.
A number of pre-production models are currently on a seven-week tour of Nissan dealerships – and at each showroom, up to 30 people are being invited to check it out in a Covid-secure environment.
Potential purchasers at each VIP event are being treated to a memorable unveiling of the stunning new car before viewing some exciting augmented reality video content.
Members of each dealership's sales team are on hand to answer questions and provide assistance throughout.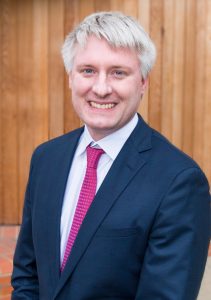 The tour is entirely Covid-compliant. Potential purchasers are being invited to carefully-arranged one-to-one appointments, each lasting around an hour. Temperature checks, face coverings and social distancing are in place to ensure everyone's safety.
All New Qashqai is the third generation of the trail-blazing SUV, the car credited with launching the crossover segment back in 2007.
Its launch sees Nissan set new standards for distinctive design, dynamic handling and advanced technologies, all at an accessible and attractive price point.
And with sumptuous levels of comfort, plus seamless connectivity and a plethora of reassuring safety aids, All New Qashqai is certainly a worthy successor to its hugely successful forebears.
Although the first All New Qashqai customers have yet to take possession of their vehicles, order books are already open. The range starts from just £23,535 in Visia specification, rising to just under £38,000 for range-topping Tekna+ Xtronic Automatics.
Segment leader
In addition, a limited number of generously-specified Premiere Edition models are being offered from £29,275.
The car has already impressed the UK's leading motoring journalists, with Rob Gill of The Sun saying people would ''warm instantly'' to it. He also praised its ''fresh new look and plush cabin''.
Nicolas Verneuil, Sales Director, Nissan Motor (GB) Ltd, said: ''Since it defined the crossover category over ten years ago, and despite welcoming an ever-growing list of competitors, Qashqai remains the leader in the segment in terms of sales in the UK in the past year.
''With this latest instalment, Nissan delivers 'Qashqai-ness' and evolves it, with notable improvements in fit and finish, infotainment software and connectivity, and electrified powertrains, including the first European application of Nissan's much heralded e-POWER system.
''We are sure our dealers and VIP customers alike will be delighted to experience All New Qashqai. It's a terrific car.''