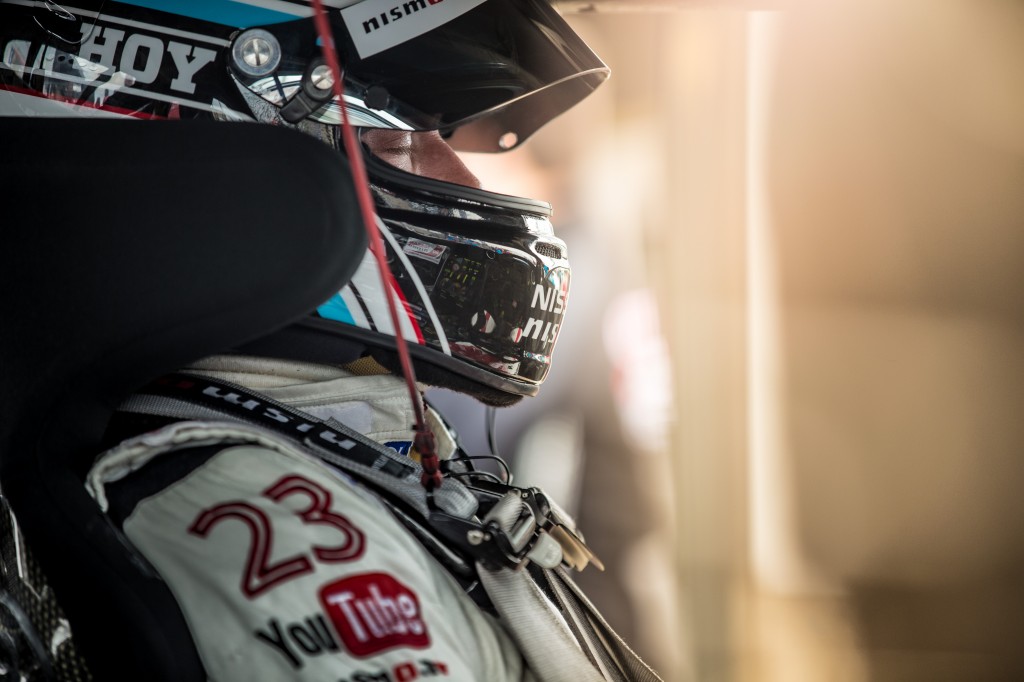 THE final British GT championship round at Donington Park this weekend was one of the toughest for Sir Chris Hoy but one of his best races so far.
At Donington he fought his way through from 21st place on the grid to 11th in under an hour and finished the championship 20th overall out of 38 entrants.
Since announcing in April that his dream is to compete at the 2016 Le Mans 24 Hours, Hoy has been hard at work, learning to be a professional racing driver with Nissan in the British GT Championship.
Saturday's qualifying session hadn't gone to plan when a rare technical issue befell the Nissan GT-R NISMO GT3 racecar, at that moment in the hands of his teammate, GT Academy winner Wolfgang Reip. Undeterred, Hoy went into maximum attack mode for the start of the two-hour race.
"I made sure I kept out of trouble off the line as it was a bit chaotic at the start," explained Hoy. "I got a tap from a McLaren as it went off but I was okay and I focused on settling into the race as quickly as I could. I worked hard to keep my lap times consistent and slowly managed to reel in the guys in front. I had some really good battles out there. It was my favourite race of the year so far – except maybe for Spa – and I'm pretty sure I had a big smile on my face for most of my stint."
Reip took over for the run to the flag and finished the race in 11th place.
Hoy has a 100 per cent finishing record in this season's British GT Championship, which has also seen him race with Alex Buncombe and Jann Mardenborough, as well as Reip. The objective for the season was to learn as much as he could about racing and his performances clearly illustrate that he is a fast learner and, of course, a fast driver.
"The season has been fantastic; way beyond my expectations," said Hoy. "The enthusiasm of the fans, the commitment of the manufacturers and the level of the driving has all been great. You can't help but make progress when the level is this high. I have had a huge amount of fun and I always look forward to the race weekends, not just because of the racing but because I am part of this team and it's always good to catch up with the guys."
The 2014 British GT Championship is just the beginning of Hoy's road to Le Mans. There is still a lot to learn but stage one has been a resounding success.
"I'm not sure what comes next," Hoy concluded. "It may be more GT racing and it may be LM P2. If I can do it with anyone though, it's Nissan."
Bob Neville, Team Principal at Nissan GT Academy Team RJN, is the man in charge of Hoy's training for Le Mans 2016. In addition to teaching the GT Academy winners their trade, he has guided Hoy through the British GT season.
"Chris started the championship as a keen rookie and throughout the season he has turned into a competitive racing driver," said Neville. "He saved his best until last, judging by that storming stint today. I have been delighted with his approach, his enthusiasm and his care – every team wants drivers with 100 per cent finishing records! He did everything right and has learnt the craft of professional racing."