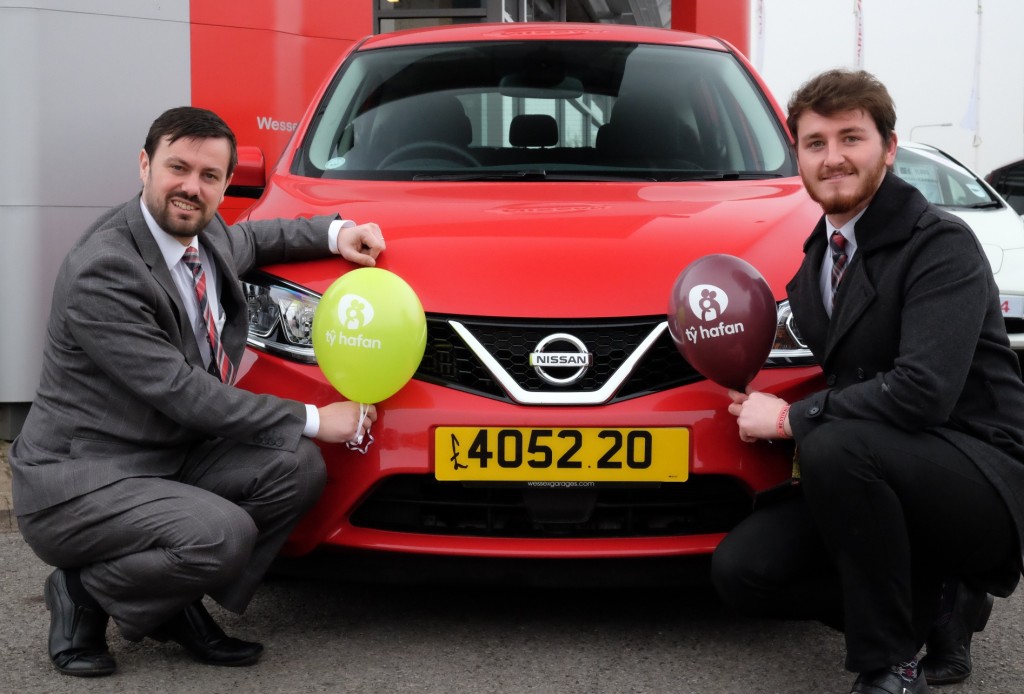 STAFF at an award-winning Nissan dealership in Cardiff are celebrating after raising £4,052.20 for their charity of the year.
The funds were raised for Tŷ Hafan by staff and customers at Wessex Garages in Hadfield Road throughout 2013 and 2014.
Gareth Howells, General Manager at Wessex Garages, said: "Throughout the past two years we organised and took part in various activities to raise money for Tŷ Hafan.
"Our most popular event in 2014 was our fundraising evening with the Cardiff Blues in December, during which £1,017.93 was raised. Our Digital Sales Executive, Matt Jones, even did an eight-hour, static, cycle challenge in June and raised £204 for the organisation. Matt was proactive with fundraising ideas and helped to organise the events, so a thanks needs to go to him.
"We would also like to thank our staff and customers for supporting the events and helping us raise a fantastic amount of money for Tŷ Hafan during the past two years. We have ended our support for the charity on a high. We are currently in the process of choosing another local charity to support in 2015."
Tŷ Hafan offers comfort, care and support for life-limited children and young people in Wales. It is dedicated to improving the quality of life for the whole family for free. Since it was established in 1999, it has helped more than 600 families.
Eleanor Ryan, Business and Community Fundraiser at Tŷ Hafan, said: "Wessex organised some fantastic fundraisers throughout the two years and also supplied us with four-wheeled support for some of our own events.
"We would like to say a huge 'thank-you' to all the staff and customers that made this donation possible. The final figure of £4,052.20 is amazing and will really help local families.
"We take support right into the family home and are there to help families through every step of their unimaginable journey. For Tŷ Hafan to offer this unique service to families in Wales, we have to raise more than £3.7 million every year."