The names of Nissan's three Dealer Ambassadors for the month of August have been revealed – with tributes also paid to six other hard-working individuals in the network.
All nine have gone the extra mile to make life that little bit easier for colleagues – and have helped to ensure every customer has a positive dealership experience.
Our first August winner is Mike Hayes, a master technician at Wessex Garages Nissan Cardiff. Mike attended to a customer who took their car to the dealership shortly before closing time on a Friday – without a pre-booked appointment.
Welcoming smile
The customer was getting an adblue alert that Mike traced to a software fault. Mike stayed on after the dealership had officially closed to rectify the problem and the result was one happy motorist!
The second winner is Cara Hatrick, a service advisor at Western Nissan in Stirling. Cara has gone the extra mile for several customers in recent weeks and is described as 'a priceless member of our team who never seeks the recognition she deserves'.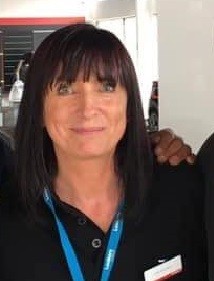 Our final winner is Eve Solomon, a host at Lookers Nissan Leeds, who received some excellent feedback recently. A customer wrote: "Eve has a warm, welcoming smile and a lovely manner.
"She is always willing to make you a drink and would go above and beyond to accommodate me.
"People like Eve are rare these days and she is an asset to the dealership.''
Well done to all three of August's winners!
The month of August was a very busy time for Nissan service departments.
The holiday season, coupled with the so-called Covid 'pingdemic' forcing people into isolation meant staff still at work had to go above and beyond the call of duty on many occasions.
So this month we give a special mention to Matthew Taylor (Bristol Street Motors Nissan Chesterfield), Janice Leight (Bristol Street Motors Nissan Widnes) and Gurpreet Singh (Evans Halshaw Nissan Doncaster) who, although they were pipped to the post in the Ambassador Awards, were integral to the performance of their respective dealerships.
Three other staff members are highlighted as August's "summer stars". Connor McGaughie of Western Nissan Stirling found himself performing seven recoveries over a three-day period.
A great asset
He managed to turn them all around by working long hours and made sure every customer drove away in a suitable loan vehicle.
James Bibbly of F J Chalke Nissan Wincanton provided excellent service to his customers, dealing with bookings and invoicing while four of his colleagues were isolating.
Steven Sherrock of Aylesbury Nissan has been generously praised by a customer who went into the dealership for a service and ended up buying a new Juke! The customer has described Steven as an excellent salesperson and a great asset to the company.
The Dealer Ambassador of the Month Awards are open to everyone working in Nissan's UK retail network and recognise the lengths staff members go to in order to make the lives of their colleagues and customers that little bit easier.
As well as receiving official recognition, each winner is awarded 350 N-GAGE points.
The Awards continue throughout 2021. Senior staff are invited to nominate deserving team members through the Dealer Ambassador of the Month portal via N-GAGE.