THE all-new Nissan ARIYA electric crossover is currently on a tour of the manufacturer's UK dealer network – and has generated huge amounts of excitement at the showrooms it has visited so far.
Several pre-production examples of ARIYA have now been on the road for a fortnight, visiting places such as Basingstoke and Bedford, Slough and Salisbury.
And while the number of orders taken to date has yet to be confirmed, there's no doubt that sales teams and customers alike are being seriously impressed by everything ARIYA has to offer.
One of dealerships involved to date has been Glyn Hopkin Nissan in St Albans, Hertfordshire. Sales Controller Jussey Jacobs said: ''We had a fantastic day with the new Nissan ARIYA in our showroom. The car looks amazing and our staff and customers really enjoyed finding out all about it.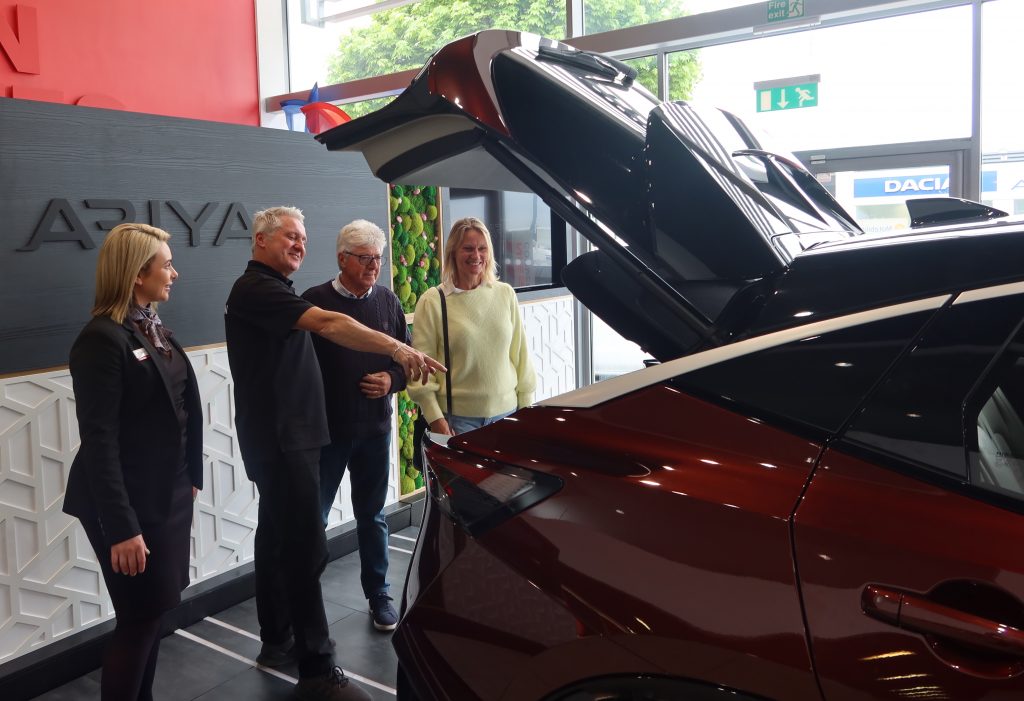 ''I'm sure it will be a huge hit. We can't wait to fulfil the orders that we have taken so far and it looks as though ARIYA will be a great success for us and Nissan.''
Showing customers around the car in St Albans was Product Presenter Joe Connors, who also works at Nissan's innovative Live Showroom in nearby Watford.
Asked how he was finding reaction from customers, he replied: ''Really good – and that's an honest opinion! People have been saying it's bigger than they thought it would be and a lot of customers are very impressed with the colours.
''Everything is very, very positive. Everyone is really pleased with what they are seeing and loving the fact that Nissan are now jumping up to this premium level.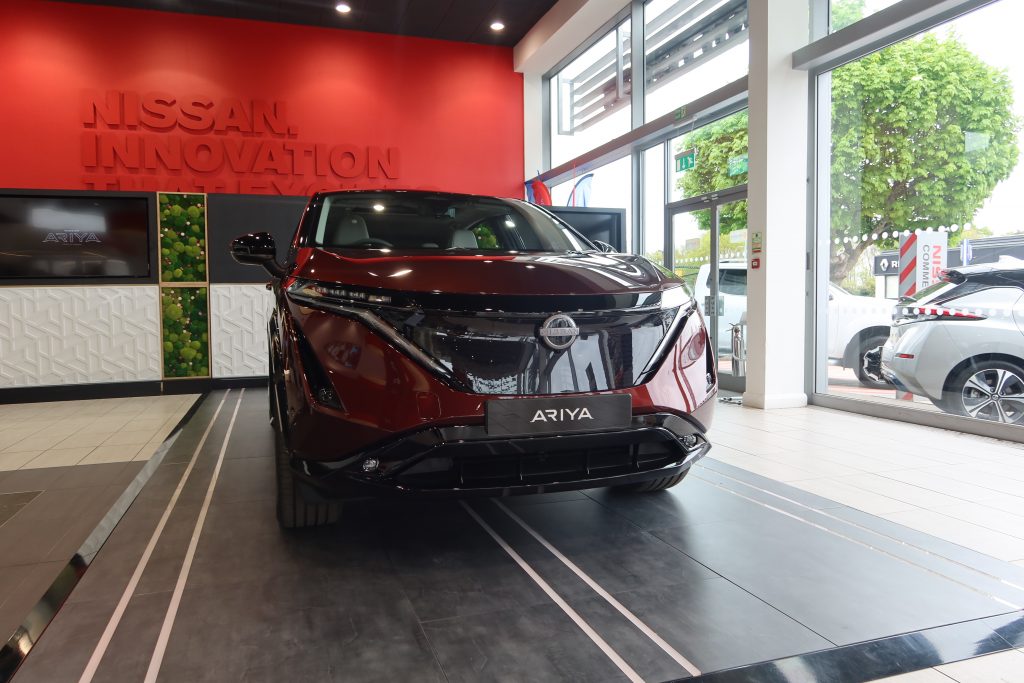 ''I think Nissan have got an absolute winner on their hands – ARIYA is a game changer. And as time goes on, more and more people are going to see it and realise what a great car it is.''
Currently ''very happy'' with the all-electric LEAF he owns, customer Reg Parsons was among those visiting the St Albans showroom with his wife Janet. He said: ''I think the ARIYA is stunning – a wonderful option with great levels of comfort and style.''
Positive reaction
Asked if he would be tempted to buy one, he added: ''I think it's pretty certain. Obviously, I'd still like to drive it, but in terms of looking at it and it being explained to us – very well, I might add – it seems absolutely wonderful. It's a very, very nice car.''
Several Ancaster group dealerships have also been involved in the early stages of the tour, among them Ancaster Nissan Penge in south-east London.
General Sales Manager Dave Cummins said: ''The all new ARIYA looked great in our showroom and of course, proved to be a huge talking point during its time with us.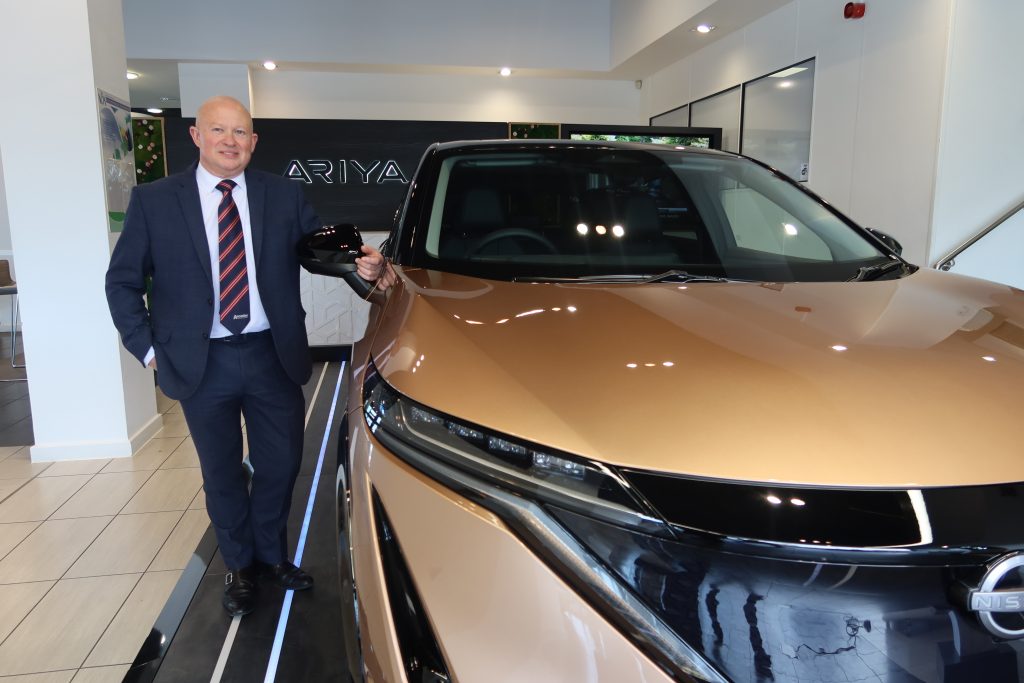 ''It was great that our colleagues had the chance to find out more about the car and we had lots of positive reaction from customers. I'm sure ARIYA will be a huge success for Nissan and we look forward to the car fulfilling its sales potential.''
Nissan ARIYA delivers the very best that Nissan can offer in three key ways: its unrivalled EV heritage personified by the incredible success of the pioneering LEAF; its impeccable crossover credentials demonstrated by the continuing success of Juke and Qashqai; and levels of performance akin to the iconic GT-R.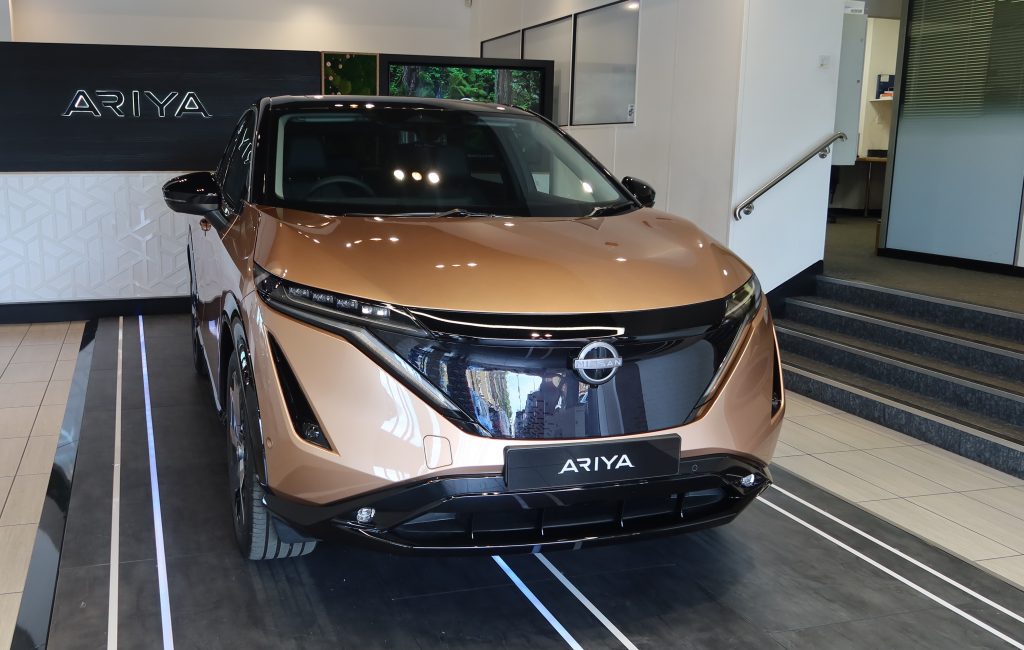 Its stress-free driver aids, voice personal assistance and seamless connectivity heighten the on-road experience and provide a welcoming environment for everyone on board.
And with an estimated range of up to 310 miles (subject to official confirmation), ARIYA is the perfect partner for daily commutes and road trips alike.
'On the road' prices start from £41,845 for Advance 63kWh versions, rising to £58,440 for the e-4ORCE Performance 87kWh model. And Nissan is offering ARIYA at a very competitive rate on monthly finance.