Multi award-winning Chorley Group is celebrating once again after scooping the Customer Service Award at Lancashire's recent Red Rose Awards.
Chorley Group, which operates five Nissan dealerships as part of its operations across the north-west of England, has always placed customer service at the core of its offering.
Adam Turner, Chorley Group MD, said: "This award is testament to the fantastic team we have at Chorley Group. We pride ourselves on our ability to successfully adapt quickly and effectively to the ever-evolving retail environment, remaining responsive to changing customer needs, which has been particularly important over the past few years."
Throughout the pandemic, when social distancing and safety were a top priority, Chorley Group was able to support its customers by introducing a range of new initiatives including interactive chat options, with average response times of just 10 seconds.
Adam explained: "When the first lockdown was announced, we immediately swung into action to ensure we were able to deliver vehicles and continue to help our customers.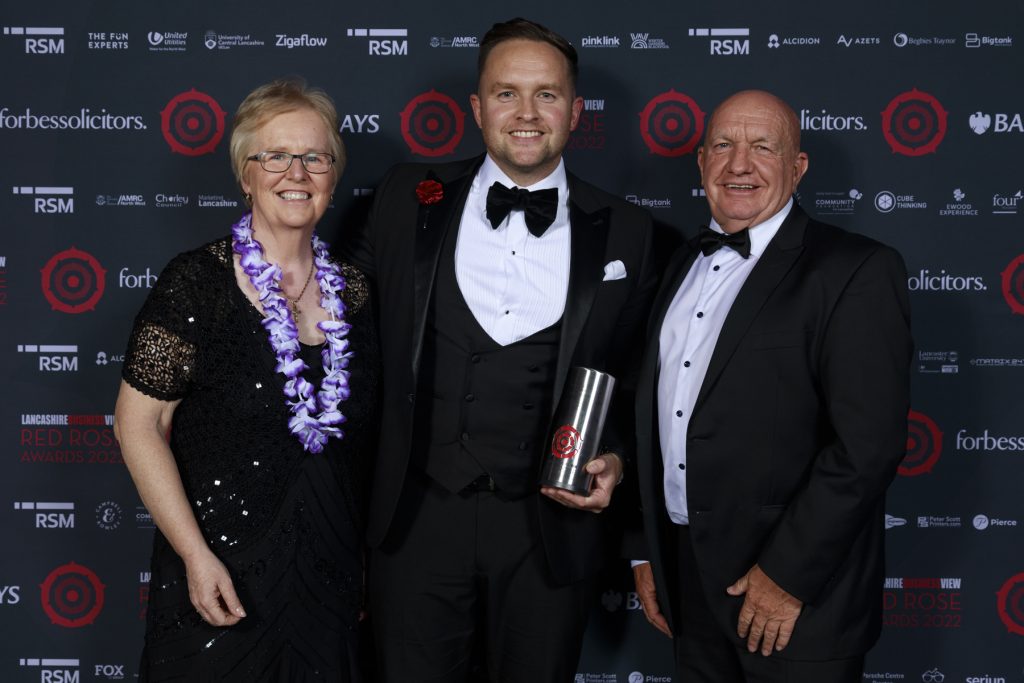 "The first lockdown taught us a lot and we implemented various measures efficiently and swiftly. We also learnt that being able to stay in contact with our customers, especially when they were not able to come to the showrooms, was vital."
Chorley Group brought in a Digital Response Team along with a suite of digital messaging facilities, which enabled customers to reserve, finance and buy their next car online without having to go into the showrooms, keeping customers and the workforce safe.
By changing the way the business worked, Chorley Group was able to remain open and continued to deliver the high levels of service and support customers had come to expect.
Right thing to do
Adam added: "It's always pleasing to gain recognition and win awards for the service we provide to customers. But we don't do it for the awards – we do it because we believe it's the right thing to do to keep us at the forefront of customer service."
As well as Nissan, Chorley Group represents other manufacturers across its 15 franchised outlets. Its Nissan dealerships are in Chorley itself, Burnley, Blackpool, Preston and Wigan.
The Red Rose Awards are organised by Lancashire Business View magazine. They are all about the businesses that keep the county alive – the heroes of the Lancashire economy.