Nissan dealers across the UK are preparing to welcome the all new ARIYA electric crossover to their showrooms – and specially selected VIP customers will be given the chance to check it out too!
To introduce sales teams and potential purchasers to ARIYA, a special preview tour of Nissan's UK dealer network is being arranged, which will see pre-production examples of the car delivered to showrooms and given pride of place for a day-long schedule of reveals and presentations at each venue.
New Nissan ARIYA delivers the very best that the manufacturer can offer in three key ways: its unrivalled EV heritage personified by the incredible success of the pioneering LEAF; its impeccable crossover credentials demonstrated by the continuing dominance of Juke and Qashqai; and levels of performance akin to the iconic GT-R.
Boasting a truly ground-breaking design, New Nissan ARIYA sits on an entirely new zero-emission platform and will be able to travel up to 310 miles on a single charge.
High-impact
Following the success of last year's all new Qashqai preview tour, the New Nissan ARIYA version will enable high-impact launch events to be staged during a ten-week period starting later this month.
At each stop, there will be sessions to educate and inform sales personnel about the car; a number of one-to-one customer presentation appointments, perhaps for a dealership's hottest prospects; and other unveiling ceremonies involving specially selected groups of potential purchasers.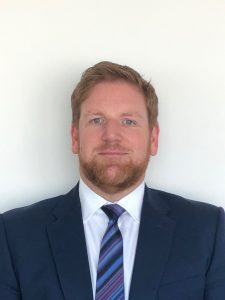 The hope is that each dealership will use its slot as a launch pad and focal point for its own marketing activity, with staff and managers encouraged to flex their creative muscles to attract attention and build interest before, during and after each event.
Nic Thomas, Marketing Director at Nissan Motor (GB) Limited, said: ''New Nissan ARIYA marks our first step into a new segment, and with that a new customer audience. The preview tour will be complemented by a host of pre-launch communication and marketing activities, all designed to attract attention and drive intrigue.
''We have no doubt our dealers will seize the opportunity to impress their customers during the preview tour and generate a large number of pre-orders. The next few weeks are going to be incredibly exciting for everyone at Nissan.''