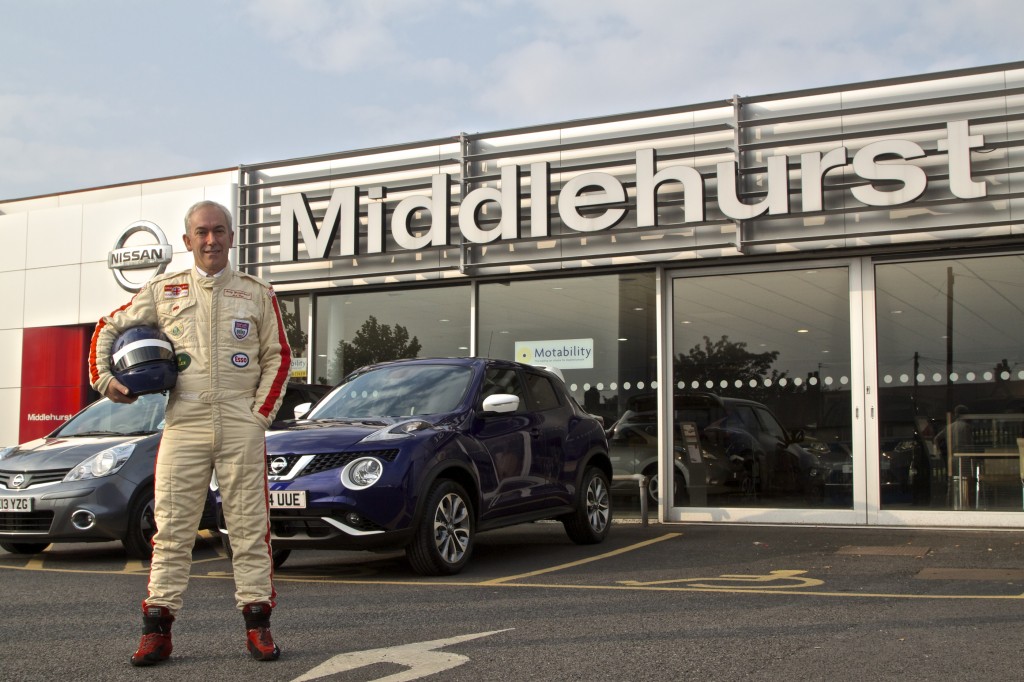 THE managing director of Middlehurst Nissan in St Helens secured an impressive fourth consecutive victory at the 2014 Goodwood Revival and his winning drive can be seen on ITV4 tonight at 9pm.
Andy Middlehurst – who has been previously rumoured to be The Stig – took the top spot on the podium in the coveted Glover Trophy race.
The win came behind the wheel of a 1963 Lotus 25 Formula One car and was the very same car that Jim Clark took seven victories in, going on to claim the 1963 Formula One World Championship.
Andy said: "It was a great fun race and we had an onboard camera fitted to the car so I can't wait to see it on TV tonight.
"It's my fourth win in a row at Goodwood in the car and I've also won the last two Monaco Historic Grand Prix, too. It takes a delicate touch to drive it fast, so I'm thrilled with the results."
It seems that Andy could well be Nissan's very own "tame racing driver" as his motorsport history is as impressive as his recent results.
He added: "I started in Formula Ford racing the likes of Ayrton Senna, I was a works driver during 1992 in the BTCC with a Nissan Primera and I was also twice National Saloon Car Champion in a Nissan Skyline GT-R."
Andy's winning drive will be repeated on several occasions over the coming weeks.
The dealership, in Jackson Street, St Helens, Merseyside, is a Nissan High Performance Centre, selling the Nissan 370Z and the Nurburgring-conquering GT-R. For more information about Middlehurst Nissan, or to book a test drive or a service, call 0844 846 3719.