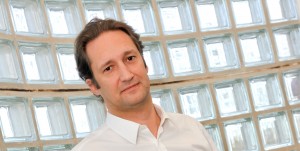 Excitement levels are reaching fever pitch across the globe as football lovers everywhere focus their attention on the World Cup.
Here in the UK, Nissan will use this incredible sporting spectacle to celebrate its very own match winner – the Juke.
Our national 'Tested to Thrill' campaign, which tells the story of the evolution of this groundbreaking model, kicks off with a stunning 40-second ad during ITV's coverage of Switzerland vs Ecuador at 6.50pm this Sunday.
After that, the ad will feature regularly during match coverage on ITV and ITV4, including some of the biggest games of the tournament. and will be seen by millions of viewers
This will include the Group B matches between the Netherlands and Chile, Australia and Brazil and the second round clash between the winners of Groups G and H – possibly involving Germany or Portugal.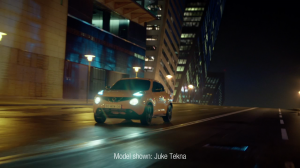 But you won't just see the campaign on TV. We are investing heavily to ensure as many people as possible get the message. Massive graphics will feature on digital display banners, while eye-catching ads, including section takeovers and double page spreads, will appear across the national titles, lifestyle weeklies and monthlies and automotive magazines.
There will also be a heavy online presence, with ESPN content sponsorship, mobile and tablet creatives and video placements.
So, what exactly are we trying to say?
Well, the ad emphasises just what a success the British-built Juke has been since its launch in 2010 and the evolutionary journey leading up to the launch of the new Juke. It's worth noting that Juke has sold over 100,000 units in three years, resulting in a stunning 5 percent share of the B-segment in 2013.
The campaign also highlights the excitement and innovation of the Nissan Design Studio and the dazzling array of personalisation options available to customers on new Juke.
This incredible feature allows customers an almost limitless choice of personalisation options so they can create their own bespoke Juke; a car that matches their personality and lifestyle perfectly. It's features like these that will ensure the new Juke continues to hit the back of the net with customers.
And we'll be hammering this message home even more this autumn when we launch a really exciting 'second-wave' campaign starring a leading sports personality and built around a striking and incredible visual film.
You can view the new ad below. I hope you like it.
* Exciting details about the stunning second wave Juke personalization campaign will be revealed on Insider soon. Stay tuned!