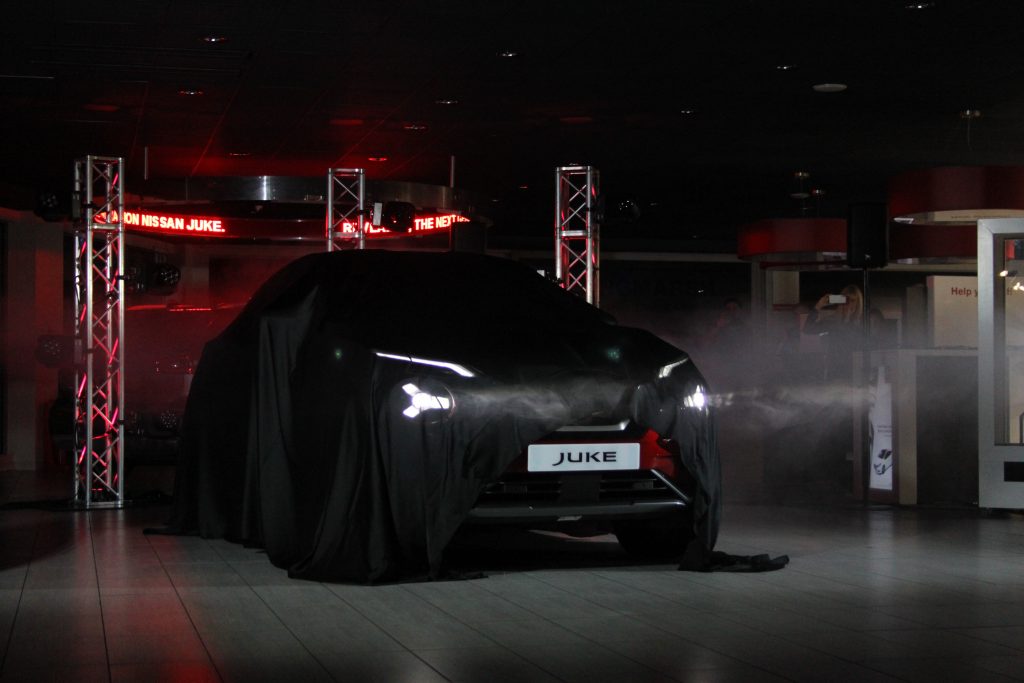 IN THE final week of the Juke VIP tour, Holdcroft's three Nissan dealerships in Crewe, Hanley and Northwich held their customer evenings, with Nissan Insider visiting the Hanley event.
The next-generation Juke was unveiled to rows of eager customers – with some already placing orders and seeing it at the event for the first time!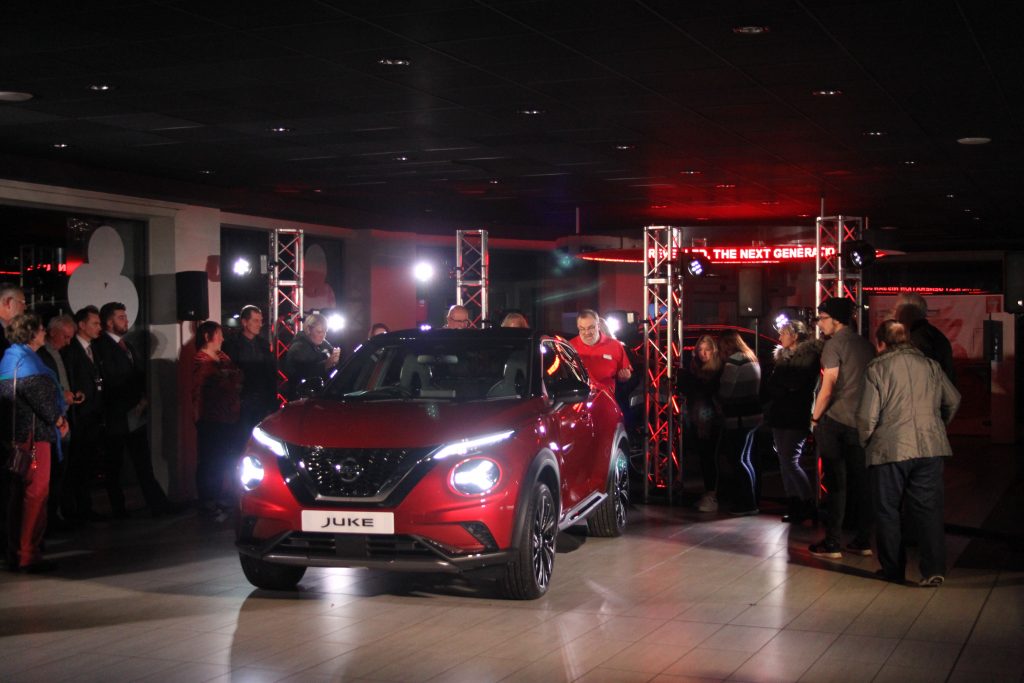 The evening was opened by Dealer Principal of Holdcroft Nissan Hanley Luke Regan, who said: "It's been a brilliant evening with plenty of happy customers. They were so eager to see the Juke and it's a testament to the car that they turned up tonight to see it unveiled."
It's been nine years since the first Juke was launched, with many of the guests owning the previous generation, and everyone was keen to take a look inside this new model.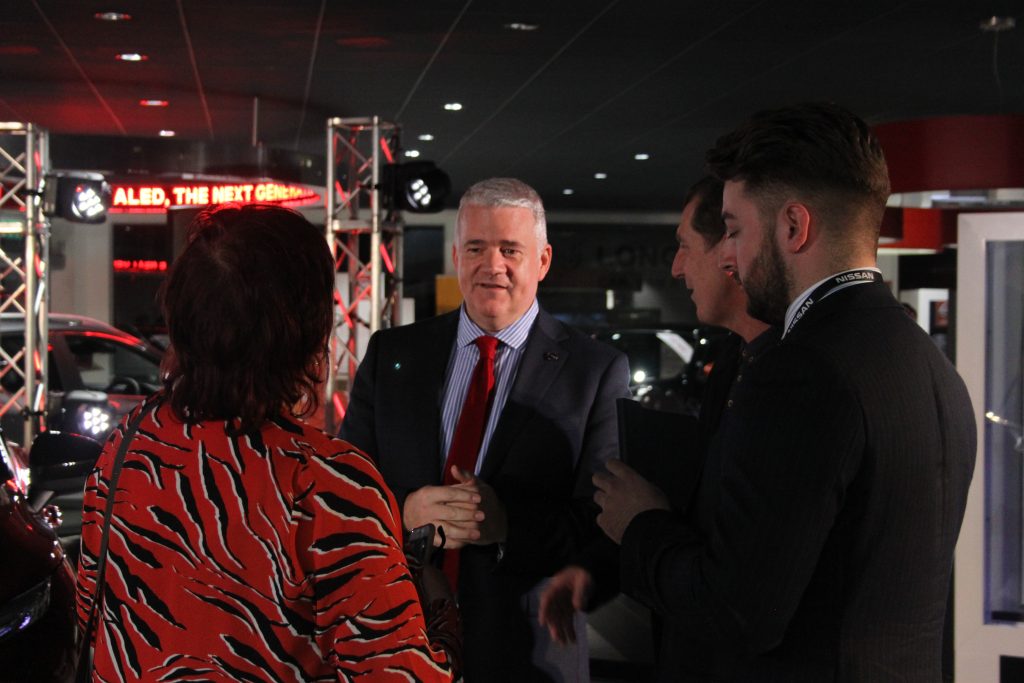 Also in attendance was Nissan Motor GB Sales Director Andrew Sellars. He said: "The Juke VIP Tour has been an exciting and engaging way to bring a brand new car directly to the people who will buy it.
"There really is no other brand launching a car like this and it's been a great way to demonstrate the next-generation Juke to new and existing customers."