Macklin Motors has invested £230,000 to refurbish its South Glasgow Nissan dealership, introducing new technology and adding flair to the vehicle handover process.
The showroom, on Welbeck Road in the Darnley area of Glasgow, has been renovated as part of the Nissan Retail Concept, which includes updated versions of the familiar red Nissan signage and an exclusive delivery area that enhances the exciting moment when customers receive their vehicle.
Customers visiting the dealership will also be able to use a digital car configurator to create a custom specification and navigate through the service process on tablet computers.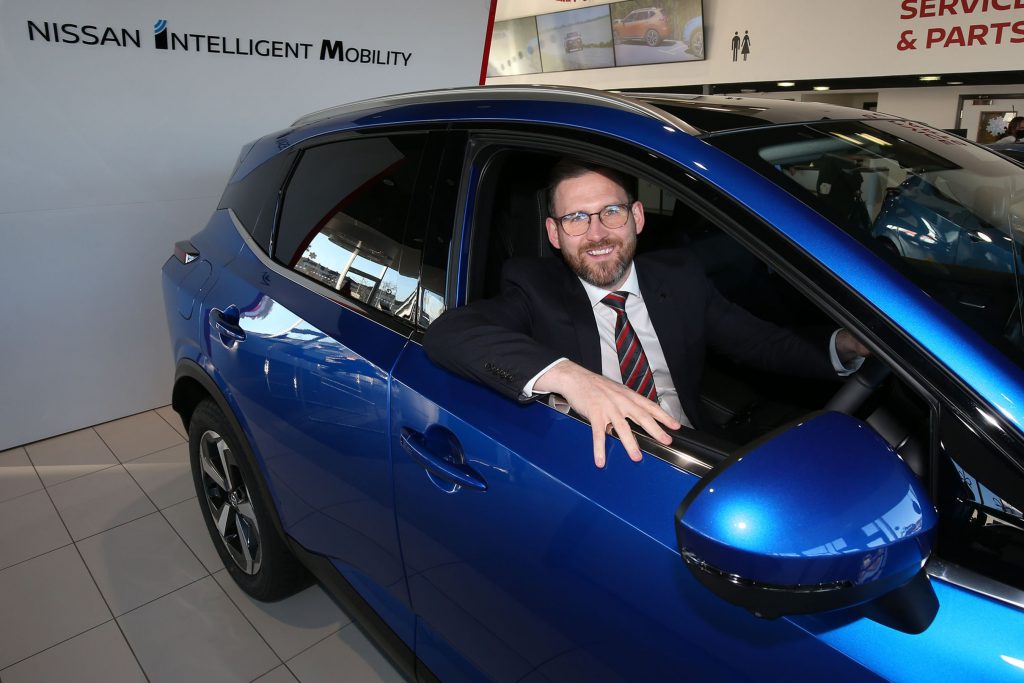 A new coffee lounge, complete with USB charging points, provides a welcome space for customers to relax and enjoy a hot drink while they consider their purchase.
Barry Lindsay, General Manager at Macklin Motors Glasgow South Nissan, said: "The investment into the dealership has brought it right up-to-date, with lots of technology for customers to view and consider different specifications to find their ideal vehicle.
A fantastic dealership
"The new coffee lounge is a fantastic idea. In a world where so many people are working remotely, it makes sense to allow customers to minimise interruption to their day when their vehicle is in for servicing. All in all, we now have a fantastic dealership, which really showcases the best of the Nissan brand."
Robert Forrester, Chief Executive of Macklin Motors, said: "There has been a transformation in the way people purchase vehicles in the last few years. There was already a trend of people moving towards online sales, but the pandemic sped that up.
"Showrooms will continue to be a vital part of the customer journey, so our focus is on combining the best digital elements of online shopping, with the best parts of a real-life buying experience, to ensure customers are able to buy their next car entirely their way."