NISSAN dealer F J Chalke Ltd has invested a considerable amount in its new eco-friendly dealership in Yeovil, which is preparing to open its doors to the public next month.
The site will generate electricity with solar panels and collect rain water, both to be used on the site, while also offering electric vehicles a place to charge up.
The family-run business began in 1929, first opening its doors in Mere, Wiltshire, close to the borders of Somerset and Dorset. Now with sites also in Yeovil, Wincanton and Gillingham, the company has put a focus on reducing its environmental impact and carbon footprint.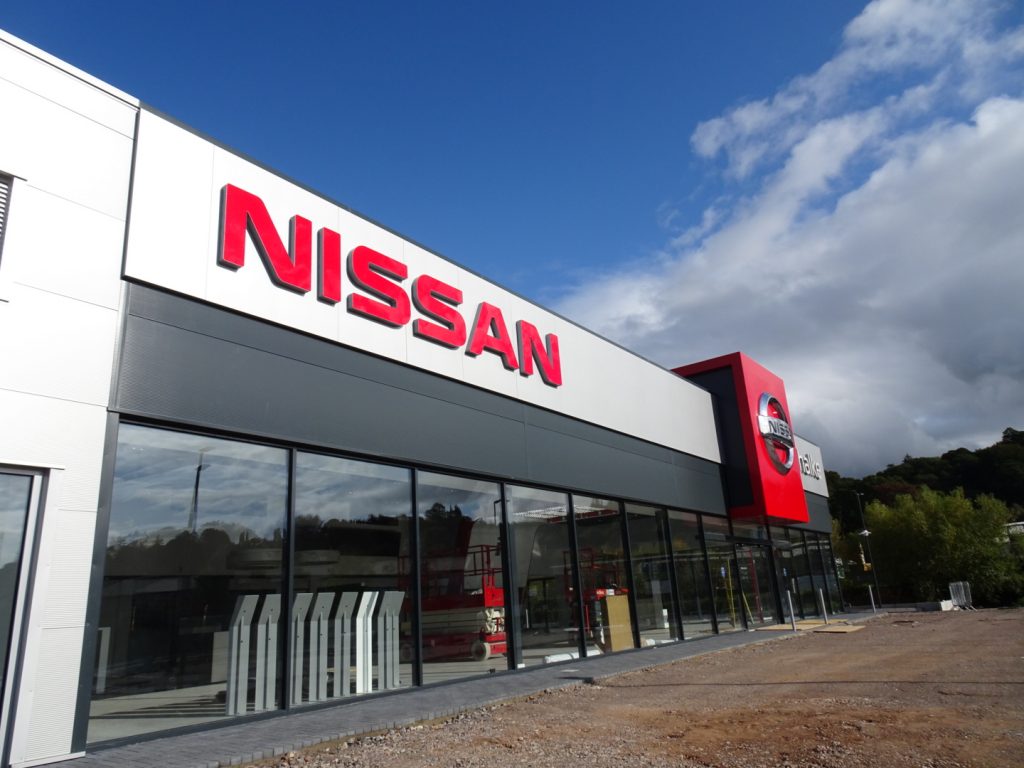 The new site at Fusion Park, West Hendford, is the most advanced yet, and benefits from 10 charging points to help keep electric vehicle drivers on the road.
The high efficiency solar panels installed in the building's roof will provide approximately 32,000kWh of electricity and reduce the building's carbon emissions by around 16,700kg annually.
A rainwater harvesting system will collect rain from the roof, too. This will then be channelled through a pre-tank filter to remove large debris and leaves before entering a storage tank. The result is 425 cubic metres of water saved each year by installing the system, while reducing the site's impact on the environment and reliance on mains water.
Steve Fowler, Director at F J Chalke said: "We're really excited about the new showroom and can't wait for its anticipated opening in November. We've been overwhelmed with the response from the local community and the number of job applications has far outweighed our expectations.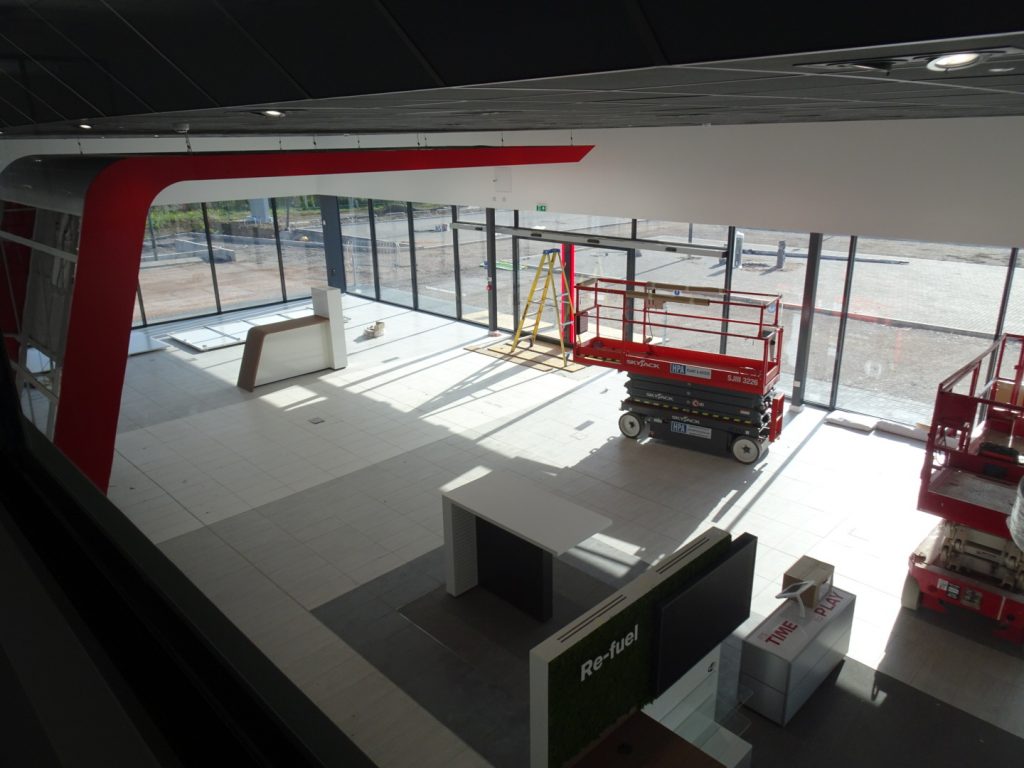 "This has been a really exciting project for us, from the investment in the area to taking care of our carbon footprint. We are every bit as concerned about looking after the environment as our customers are. That's why in 2015 we decided to begin our eco journey by installing 95 solar panels at our Wincanton showroom, reducing our carbon footprint by approximately 9962kg of C02 per year.
"We realised our eco journey shouldn't stop there and we have continued to strive to stay-up-to date with advances in green driving technology across the group. We realised that in a fast-evolving industry, our Yeovil Showroom needed to have the lowest impact on the environment. The showroom has everything from low energy lighting to the highest thermal efficiency rating reducing our carbon footprint even further."
Inside the new showroom will have space for up to 20 vehicles with up to 150 vehicles on the external forecourt, plus parking for more than 200 cars. A fully-equipped workshop with eight ramps and a fully approved MOT facility and valet bay is also being installed.
To find out more about the build visit https://www.fjchalke.co.uk/yeovil/.