The new managing director of West Way Nissan says he is looking forward to working with colleagues to shape the future of car retailing.
Jon Roberts, pictured, started in his new role a little earlier in the summer.
He has worked with Nissan for 18 years, having joined in 2002 as West Way Group Fleet Manager, overseeing the rapid expansion of UK fleet and LCV sales.
He has a good understanding of the business, having held a number of roles including head of fleet operations and regional director of West Way.
Since 2016, he has been managing director of Infiniti Retail Group and more recently, Infiniti UK Country Director.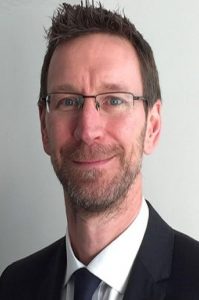 'Nissan has been part of my life for nearly 20 years and I am delighted to be reunited with my colleagues at West Way,' he said.
'I look forward to leading West Way and collaborating with NMGB colleagues to help our industry reshape car retailing and secure a bright future.'
Andrew Humberstone, managing director of Nissan Motor (GB) Ltd, said: 'We welcome Jon to the Nissan team and I look forward to working together to meet the challenges that we all face, and to capitalise on the opportunities we can see ahead.
'With the successful recent launch of Juke, a new Qashqai on the horizon, and an electric crossover coming, Nissan is well-placed to meet consumer demand and build towards a successful future.'
Jon succeeds Tony Lewis, who left Nissan at the end of May, after 12 years with the company.
Humberstone added: 'We thank Tony for his significant contribution to Nissan over many years, including leading the Nissan sales team to record sales volumes in 2015, and more recently his work with West Way in winning the Best Large Dealer Group and Global Dealer Award.
'I wish him the very best for the future.'