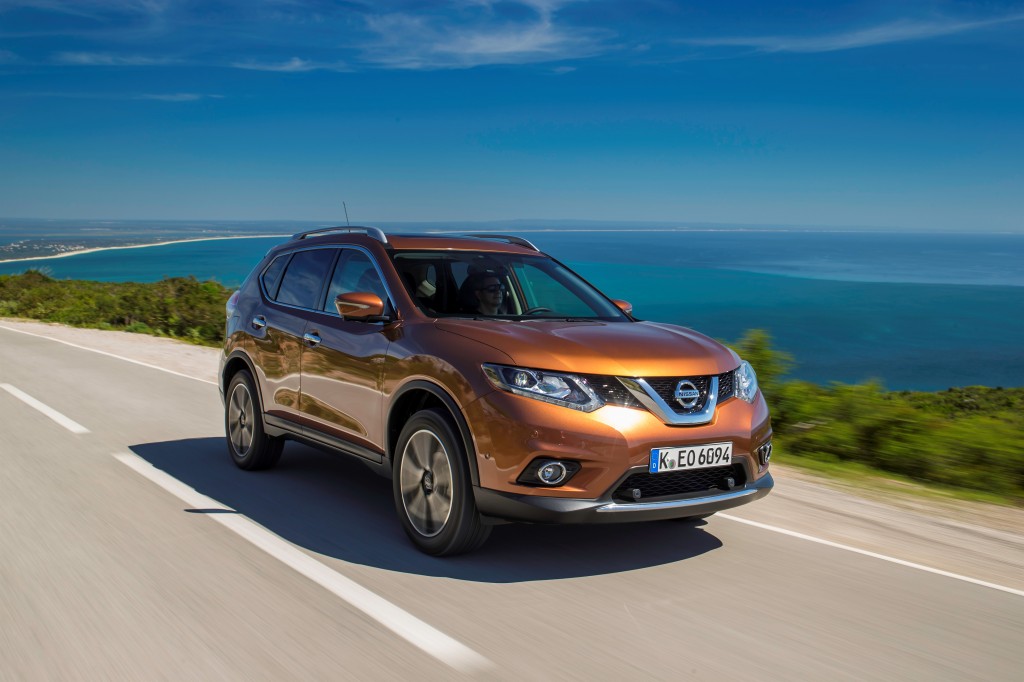 THE new Nissan X-Trail has scored a maximum five-star safety rating by independent safety organisation EuroNCAP. The result follows similar five-star scores for the new Qashqai, making Nissan's crossover range one of safest and protective in the business.
Launched across Europe earlier this year, the new X-Trail showcases Nissan's innovation in the field of safety, with a variety of advanced systems that provide exceptional protection for occupants and pedestrians.
During front impact tests, the passenger compartment of the new X-Trail remained stable, with dummy readings indicating good protection for the knees and femurs of the driver and passenger. The driver dummy scored maximum points in the side barrier impact tests, with good protection of all body regions. Even in the more severe side pole test, protection of all body regions was good.
As Nissan owners have come to expect, the new X-Trail also scored well for child protection. Based on dummy readings in the dynamic tests, the new X-Trail scored maximum points for its protection of an 18-month old infant. In the side impact, both dummies were properly contained by the protective shells of their restraints, minimising the risk of head contact with parts of the vehicle interior.
Completing the report, the new X-Trail scored maximum points for the protection its bumper offered to pedestrians' legs, with good results recorded at all test locations.
EuroNCAP's findings illustrate why Nissan is committed to making its cars as safe as possible for passengers and pedestrians. The new X-Trail features some of the most advanced safety systems in its sector – networked together to form the brand's acclaimed Safety Shield suite of technologies.
The safety technologies fitted to the new X-Trail include Forward Emergency Braking, Driver Attention Alert, Traffic Sign Recognition, Lane Departure Warning, Moving Object Detection, Blind Spot Warning and High Beam Assist.