The Nissan e.dams Formula E Team heads back to Berlin this weekend for Rounds 7 and 8 of the 2021/22 ABB FIA Formula E World Championship.
This staple on the Formula E calendar will take place at the historic Tempelhof Airport, where Nissan e.dams took second place in last season's dramatic finale.
This time the team will focus on improving its qualifying performance to capitalise on the race pace seen at the previous round in Monaco, where Sébastien Buemi scored an eighth-place finish after recovering 14 positions.
The teams will need to deal with a set of very specific challenges at the unique Berlin race weekend.
With many bumps caused by its concrete slab construction, the coarse surface of the large airfield apron delivers very high levels of grip which can overheat the cars' tyres, taking them out of their optimum working window.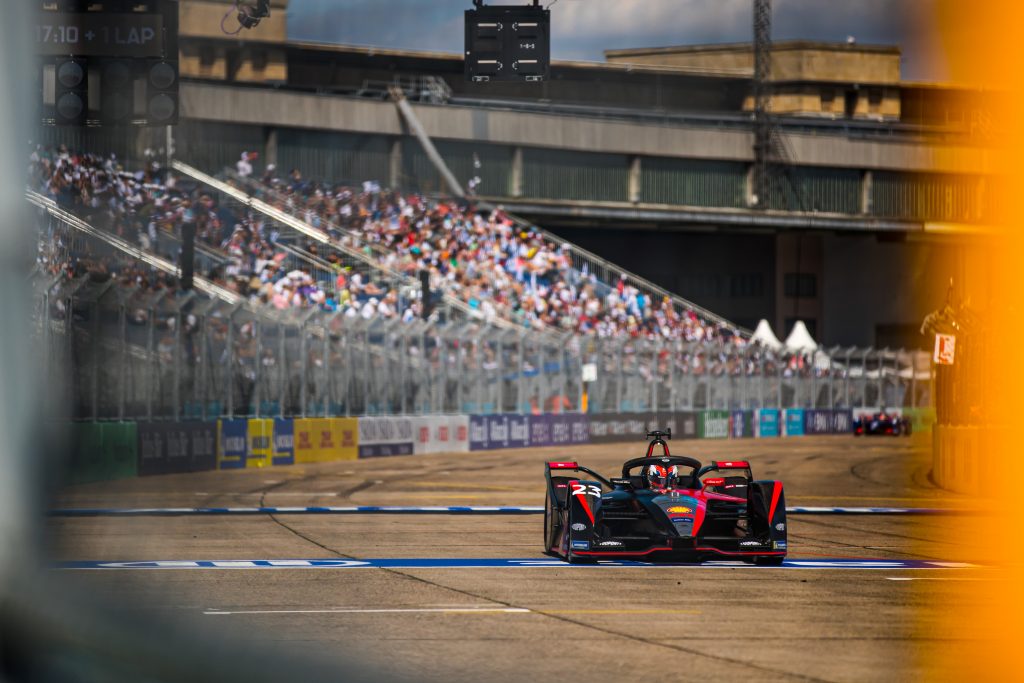 In addition, the double-header event will see teams competing on the high-speed circuit in different directions for each of the two rounds (anti-clockwise first, and then clockwise), meaning that the engineers will need to find a fresh and effective set-up for each day.
"We come to Berlin with good memories of our success here last year, and having seen an improved race pace at each event so far this season," said Tommaso Volpe, general manager, Nissan Formula E, and managing director, Nissan e.dams Formula E Team.
Best possible set-up
"In Monaco, both Séb and Max [teammate Maximilian Günther] managed to recover many positions, but we need to make improvements in qualifying to give us a better chance to race further up the field.
So this will be one of our main targets for this E-Prix. The track's long straights are perhaps less favorable for our car, but the team is focusing on getting the best possible chassis set-up to give our drivers a good overall package."
This season the team is continuing to link its presence in Formula E to Nissan's road EVs. Sébastien Buemi will race once more in his #23 Nissan Ariya, named after the Japanese manufacturer's all-new, all-electric crossover SUV. Maximilian Günther is racing in the #22 Nissan LEAF, named after the brand's well-known EV, first launched in 2010.