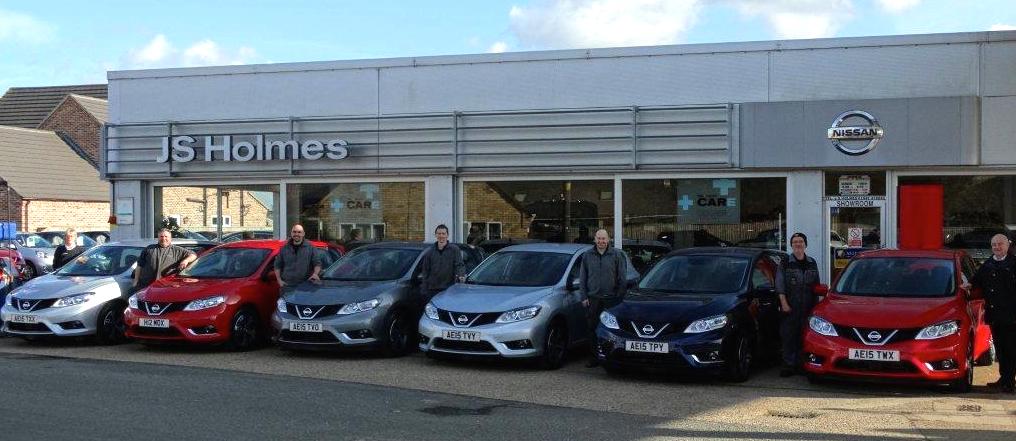 STAFF at a Cambridgeshire car dealership have been so impressed by the new Nissan Pulsar that more than a quarter of the workforce has placed orders for the family hatchback.

Eight employees at JS Holmes Ltd in High Road, Wisbech, have taken advantage of a company scheme to drive home in the spacious new model, which won the What Car? Best Family Car Under £16,000 category.
The success means the Pulsar is now the most popular model with the dealership's staff, outselling even the British-built Qashqai and Juke crossovers.
Sales manager Alex Holmes said: "Our staff can choose between all of our Nissan models but the Pulsar has really captured their imaginations.
"We've never had so many staff and members of their families running around in the same car before. It's fantastic."
He added: "I think the Pulsar has proved such a big hit because it's a really spacious family car that is packed full of an unbelievable amount of equipment for the price."
It now means one in four of the 30 staff at the dealership are Pulsar owners.
Staff who bought the Pulsar are: Nigel Bass, who has worked at the dealership for 37 years; husband-and-wife Julie and Peter Garner (15 years each); Mark Williams (26 years); Trevor Young (31 years); Steven Morris (two years); John Day (10 years); and Steve Durrant (14 years).
Mr Bass' son, Lewis, who used to work as a car washer at the showroom, has also taken advantage of the family scheme, making it eight Pulsars sold in total.