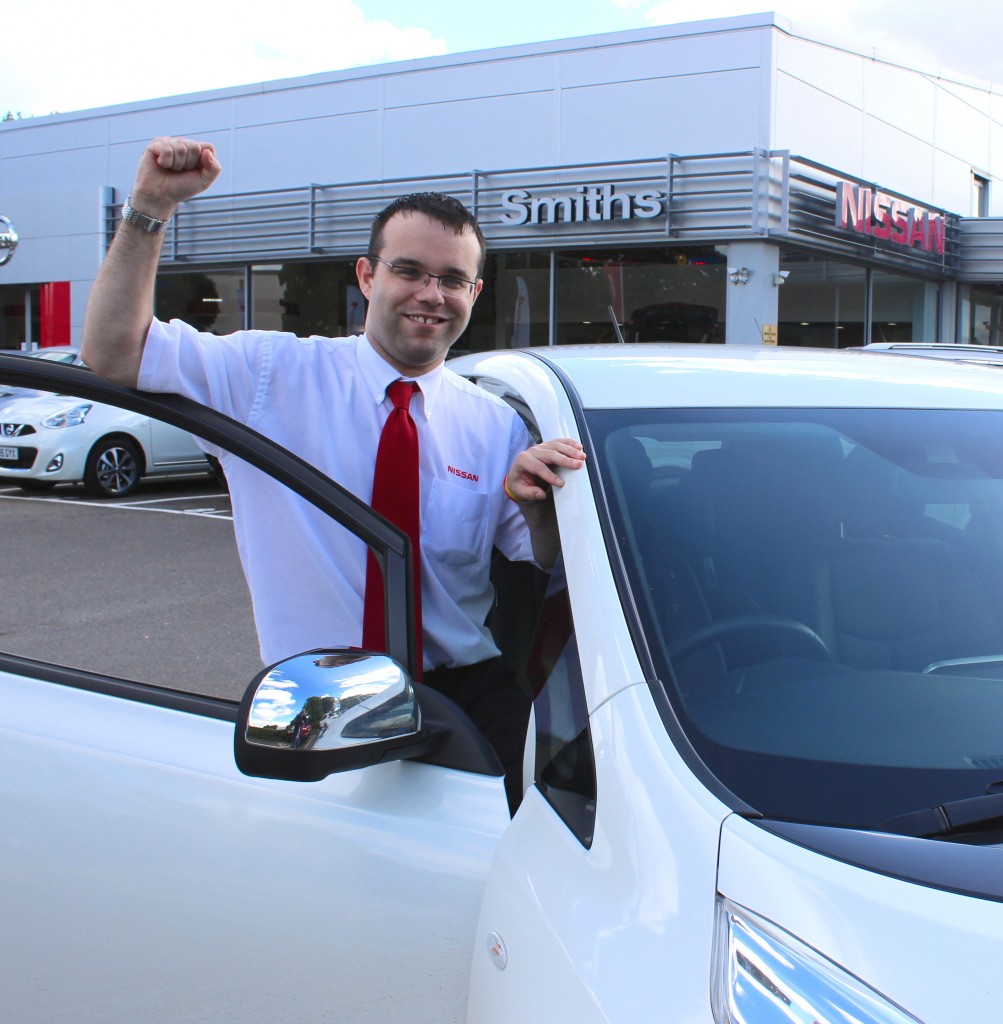 A DEALERSHIP has come up with an electrifying way of supporting the Great Eastern Run – by supplying an all-electric Nissan LEAF as the lead race vehicle.
Smiths Nissan in Sturrock Way, Peterborough, is lending the world's best-selling electric car to the prestigious half marathon, which takes place on Sunday, October 11.
The LEAF is ideal for the 13-mile route around Peterborough as it emits no fumes – and so protects the local air quality – and its two pence a mile running costs means it's easy on the wallet too.
Behind the wheel will be Garry Clark, Sales Administrator at Smiths Nissan. His job is to make sure he keeps a consistent pace for the front-runners.
Garry said: "It's an important role and one that can be quite challenging as it's hard to judge how fast you have to go. But I'm looking forward to driving the route and showing everyone who may not be familiar with the 100% electric LEAF what it can do. It's a cracking car to drive and great to look it."
It's the fifth year in succession Smiths Nissan has played a part in helping the road race, which attracts thousands of professional and amateur runners.
As well as the LEAF, it will provide an e-NV200 – an all-electric van – for use at the back of the field, while 15 staff will be on hand to help out along the route on the day.
Daniel Fitzjohn, Managing Director for Smiths Motor Group, said: "As a company we love to do our bit to help local community events, and they don't get much bigger than the Great Eastern Run. The LEAF is the perfect car to lead the race as it's quiet and doesn't emit any fumes – ideal for those running immediately behind it and the crowds who gather in the street. We can't wait for the action to start. Good luck to everyone who is competing."
Visit www.perkinsgreateasternrun.co.uk for more information.