Nissan is helping Scottish Water achieve its aim of becoming carbon-neutral by supplying a consignment of electric vans to be introduced to its fleet.
Twenty e-NV200s will be taking to the road next spring to replace diesel-powered vehicles which are coming to their end of their seven-year lease cycle.
The move marks the first time that Scottish Water vehicles are being swapped out for more environmentally-friendly options – and it comes as a new report for the public water and waste water organisation revealed that up to 60 per cent of its fleet could turn electric in future.
Scottish Water runs one of the largest fleets north of the border. Comprising more than 1,300 vehicles, a typical year will see almost 20 million miles clocked up! The organisation is aiming for 'net zero' status by 2040.
The new e-NV200s will be adapted for use so they can help deliver Scottish Water's services across the country and will be on the road by April, 2022.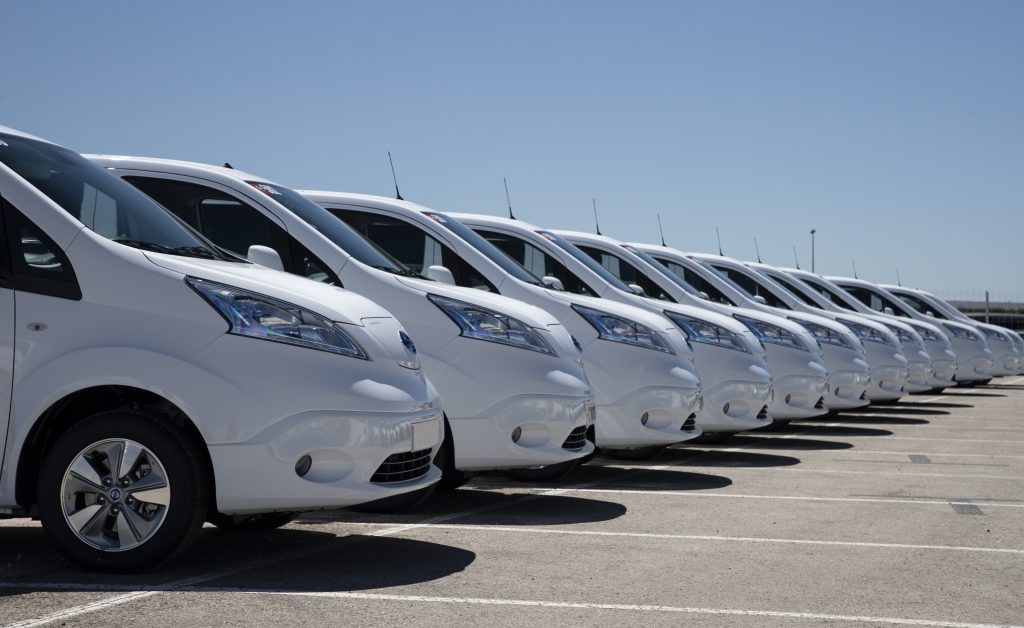 Water quality samplers, technical teams and network operatives will be among the colleagues getting behind the wheel.
As well as being kind to the planet, Scottish Water's new e-NV200s will generate substantial financial savings because of their much lower fuel and maintenance costs.
Elaine Pringle, Scottish Water's Fleet Manager, confirmed: "We are now starting our journey to putting zero tailpipe emission vehicles on the road – and planning for more. We operate a varied fleet with specific usage profiles, payload and towing requirements and equipment.
"We will now carry out our own real-world testing – including having access to vital charging infrastructure at workplaces and at home – to ensure the electric vehicle technology will meet operational requirements with no impact on customer service."
The report into Scottish Water's fleet operation was carried out by the low-emission vehicle research organisation Cenex.
Robert Anderson, Senior Fleet Specialist, said: "With such a large and varied operation, Scottish Water was one of the most complex vehicle fleets for us to assess and plan for a zero-emission fleet transition.
Proactive organisations
''In-depth analysis has shown that even with such a varied fleet operation, there is still great potential to transition the van fleet to electric."
Karen Reid, Corporate Sales Manager for Fleet Sales at Nissan, said: "We are delighted to be working with Scottish Water and fully support their efforts to decarbonise.
"We always applaud proactive organisations who are leading in this space and are very thankful to Scottish Water for choosing our brand. We send them every good wish and look forward to maintaining the relationship as they continue to introduce electric vehicles to their fleet."
The award-winning e-NV200 is powered by the same 40kWh battery as the Nissan LEAF passenger car, providing an operational range of 187 miles (WLTP City) together with a maximum cargo capacity of over 700kg and four cubic metres plus vehicle-to-grid charging technology.