The team at a Nissan dealership in Hampshire have prepared an all new Qashqai for use during a seasonal campaign to distribute Christmas presents to disadvantaged youngsters.
Wave 105, a commercial radio station based in the south of England, is taking part in the nationwide Mission Christmas initiative – and the team at West Way Southampton have decided to help out.
The aim of Mission Christmas is to gather presents from donators, or 'secret Santas', so they can be redistributed to children who are disadvantaged and might not receive gifts. It's estimated that 102,000 children in the south of England will be living in poverty over the festive season.
Wave 105 listeners are being encouraged to help the cause by supplying suitable items, which can be left at special drop-off points.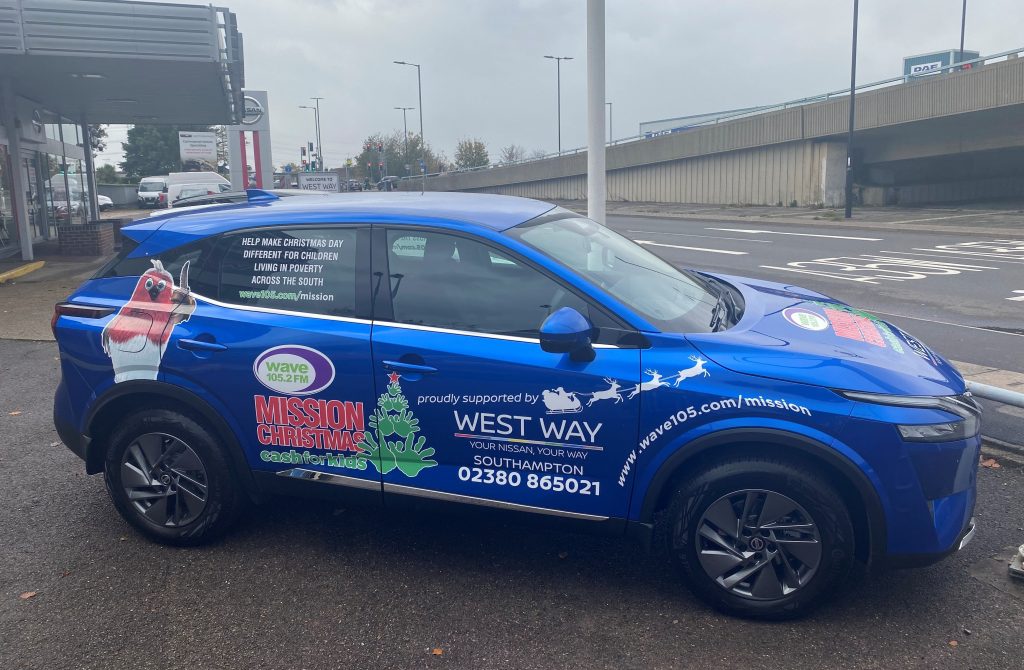 Alternatively, people can donate cash or hold fund-raisers, the proceeds of which will go to the Cash for Kids charity, and then spent on presents.
West Way Southampton has also assisted in previous years. Terry Hancock, dealer principal, explained: ''We've been doing it for a while, and we wouldn't dreaming of stopping.
''Being able to benefit children who are in real need at such an important time of the year is vitally important. Doing something as small as this, however it helps, is really worthwhile, and we're very happy to do it.''
Find out more about Mission Christmas here.