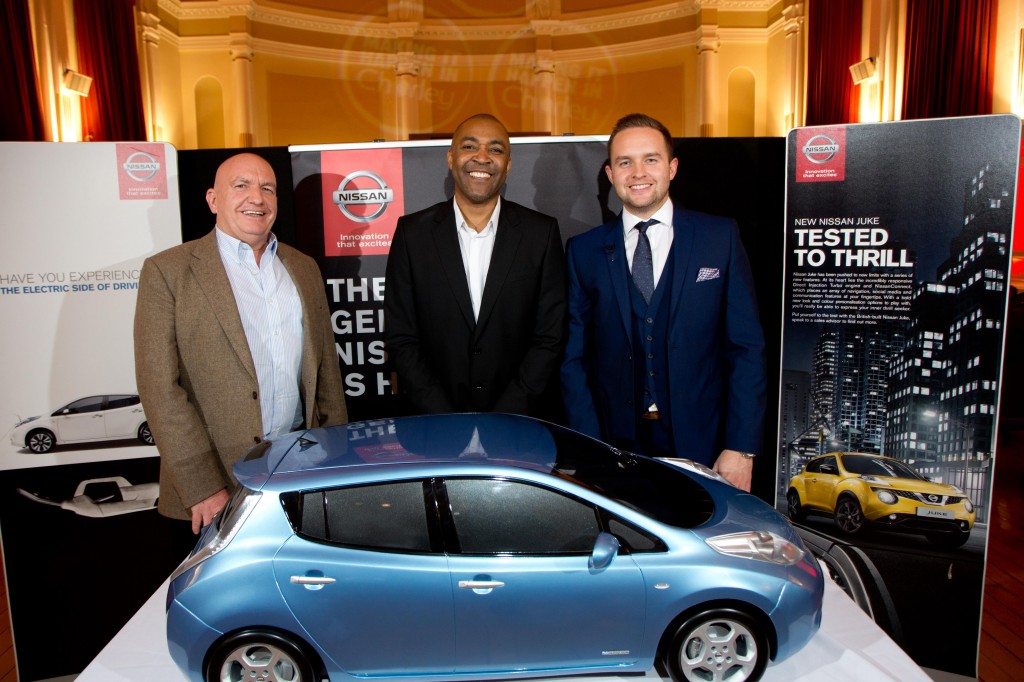 HUNDREDS of business people from across Lancashire enjoyed the latest Choose Chorley event that saw an Olympic gold medallist speak about setting goals and overcoming obstacles enabling him to reach the pinnacle of his sport.
Chorley Council teamed up with leading Nissan motor dealer the Chorley Group to put on the inspiring event, with attendees taking away fantastic advice from sprinter Darren Campbell.
The Nissan Ambassador spoke about how 'you have got to dream above your station to succeed' and showed how his experience in sport could be harnessed in business.
Councillor Alistair Bradley,  the leader of Chorley Council, said: "We know Chorley is a great place to do business and one of the reasons for that is having a really supportive business community.
"The events we put on help everyone keep up to date with what's happening across the borough and to network with each other and make new contacts.
"Inviting someone like Darren to speak at the event is a great motivation to everyone and it brings extra attention that helps to put Chorley on the map."
The Chorley Group, which has broken through the £100m turnover barrier, operates Nissan franchises through five dealerships across the north-west and supported the event with Darren Campbell.
Andy Turner, group chairman and founder, said: "It was great to listen to Darren and I could honestly relate to what he had to say about the hurdles he has faced on the way to success. It really struck a chord. I'm sure most people were able to take something away that they can use in their own business.
"We're really proud to be associated with Chorley and it's great to see such prestigious events being held here, because it can only help with the profile of the area and show that Chorley is a great place to do business.
"We met plenty of new faces on the night and it was really encouraging to see how many diverse and successful businesses we have here in the borough."
You can watch a video of the event below: