The new Nissan ARIYA has been put through its paces by representatives of some of the UK's leading motoring publications – and has come through with flying colours.
Selected automotive journalists were recently invited to drive late prototype examples of the all-electric coupe crossover, due to arrive in showrooms this summer, and their verdicts were overwhelmingly favourable.
Since their opinions are published across a wide range of newspapers and websites, reaching millions of readers, the positive feedback will be good news for dealers and undoubtedly lead to enhanced levels of interest from consumers and fleet decision makers alike.
The respected motoring publication What Car? was among the first to have a say, commenting: ''If there's one thing that'll really impress you about the Nissan ARIYA, it's the interior. It looks and feels surprisingly upmarket.
''There are lots of soft-touch materials on the top of the dashboard and on the insides of the doors. The driving position is good too. The seat lines up neatly with the steering wheel and pedals, and all models have electric seat adjustment, including for the lumbar region.''
Parkers described the car as ''futuristic and very solid'' while praising its ''particularly spacious'' interior.
While Auto Express said: ''We're hugely impressed. It's clear that Nissan has benefited from more than a decade's worth of experience with, and understanding of, EVs and their owners – something most rivals don't have – while Nissan's famed usability is present and correct, too.
''Throw in strong quality and it's clear the ARIYA is set to be a real contender among an increasing number of similar EVs.''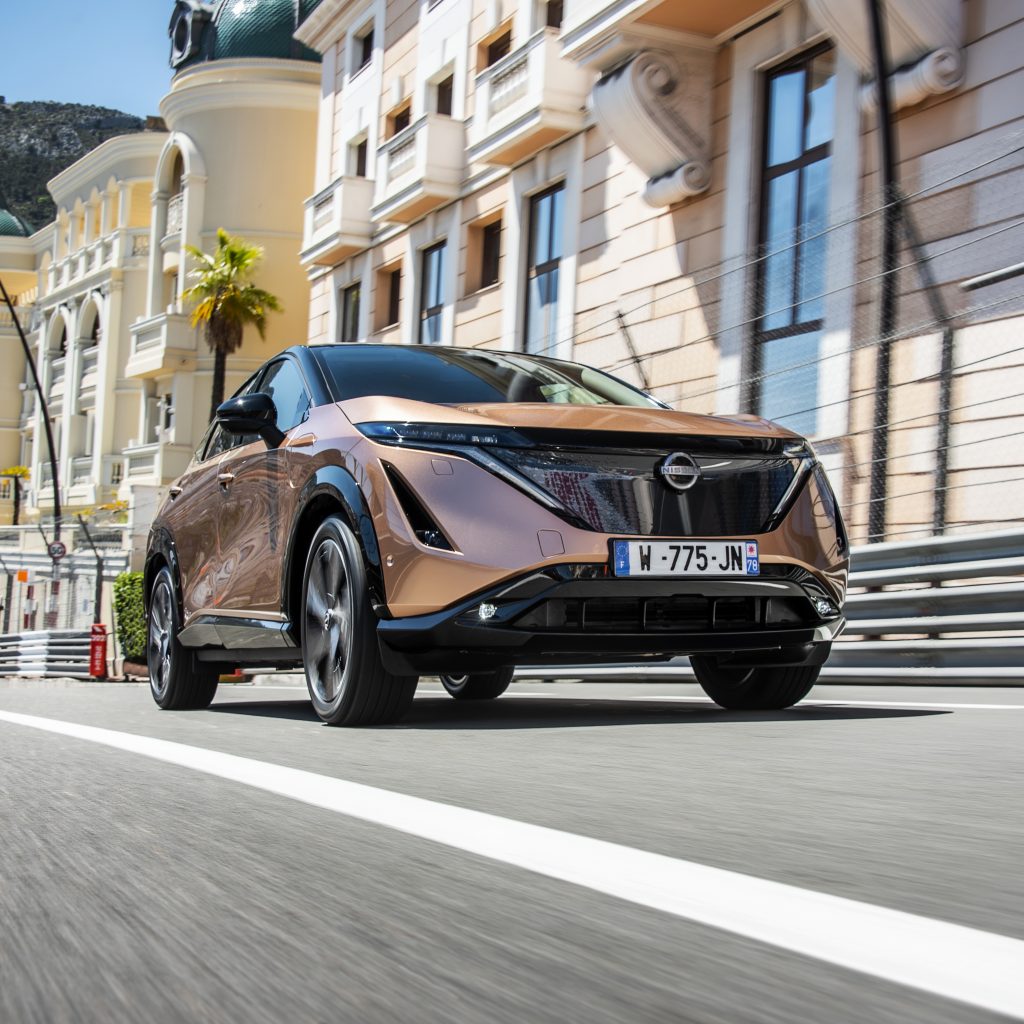 Sunday Times Driving said: ''ARIYA's civility, quality and driving performance mean it compares favourably with any rival, while looking modern inside and out without resorting to gimmickry.
''There's a wide range of versions available, whether you want long-distance ability or thrilling performance. There's the making of an exceptionally good electric car here.''
The website electrifying.com described ARIYA as ''a very handsome package'' adding: ''The steering is light and precise, and the car feels ultra-secure and predictable – all good things in a family SUV.''
And lastly in our review of the reviews, Autocar described ARIYA as ''comfy and characterful'' saying that the car was also ''very charming'' and ''appealing''.