A COVENTRY car dealership helped one of its team smash her £1,000 fundraising target – by shaving off her hair.
Louise Welch, from West Way Nissan, in Spon End, came up with the stunt as part of her challenge to raise money for Macmillan Cancer Support.
She'd already collected £850 but her generous colleagues at West Way Nissan helped push her over the £1,000 mark. Some even took control of the clippers to shave off her locks.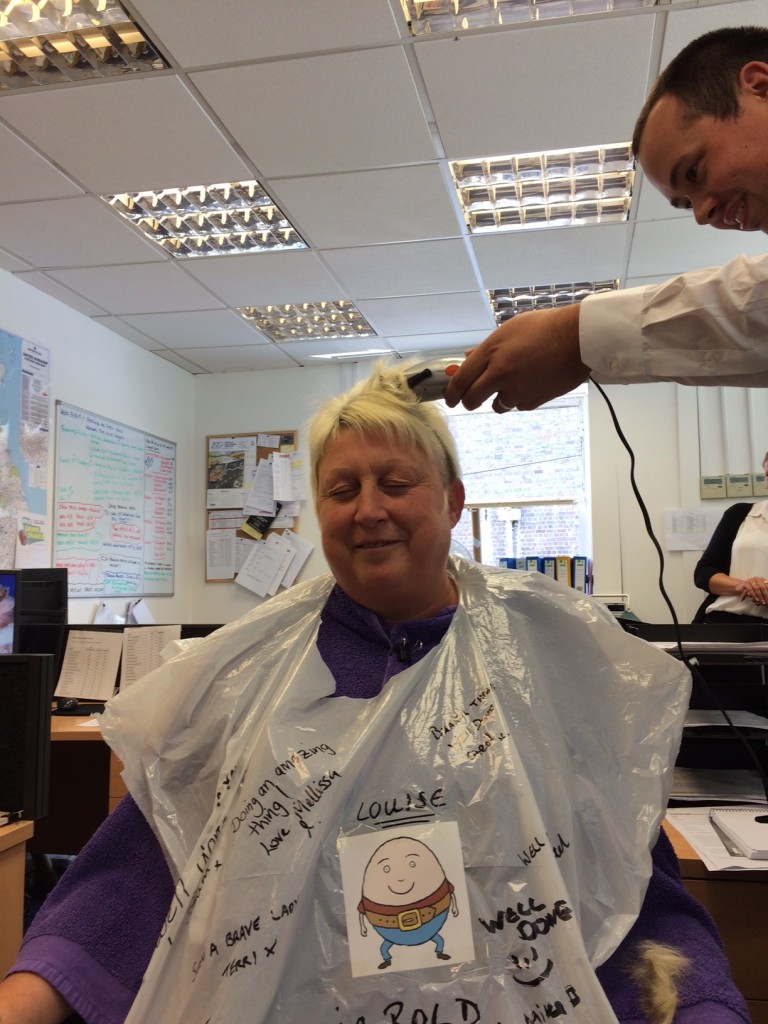 Louise, who works in West Way Nissan's accounts department, said: "I wanted to hit the £1,000 target but knew I had to come up with something a bit more daring. What's more daring than for a woman to go completely bald?
"My colleagues at West Way Nissan have been fantastic and rallied round to support me. It feels slightly odd at the moment, but I'm sure my hair will grow back quickly."