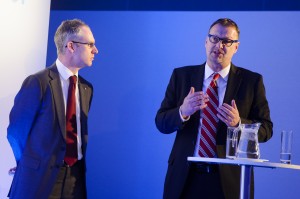 NISSAN GB Managing Director, Jim Wright, pulled no punches as he delivered a rallying call for the network to get behind LEAF.
Speaking at the Nissan Engage and Connect EV conference at the NEC, he told the assembled dealers: "I insist every one of you steps up to the plate."
Announcing unprecedented levels of investment to support LEAF across the network and help Nissan build on its market leader status, he added: "EV is real and it's here to stay.
"We are 100 committed to EV and if we're to remain market leader you have to be committed to. We may be market leader but we should be doing better. Much, much better."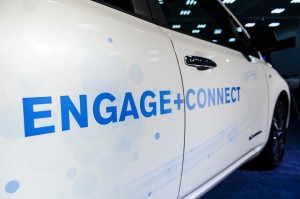 He continued: "As dealer principals you must live and breathe LEAF and you must let the examples of best practice you have seen at the dealership inspire you and inspire your teams.
"Together we can do this and believe me we will."
The conference was hosted by former Radio 1 DJ, Mark Goodier, himself a dedicated LEAF owner and champion, who said owning a LEAF had saved him upwards of £30,000 over three years.
But despite his commitment to the model and celebrity status, he gave a number of examples of poor service he had received from Nissan dealers, including borrowing a LEAF courtesy car that had no charge.
This was a point picked up on by regional directors Dan McElhome and Charlie Caldwell who shocked dealers by showing a number of hidden camera mystery shopper videos that highlighted a lack of understanding among some sales staff and a lack of commitment at some dealerships.
But there were good examples too. One video showed how Crayford and Abbs in Norfolk had embraced LEAF with great success and another showed how Gareth Chandler, of Benfield Nissan, was using social media and his own enthusiasm for the product to achieve outstanding sales.
Breakout sessions were used to discuss feedback from dealers on LEAF and to outline the support packages and expectations moving forward.
Look out for more Engage and Connect EV content on Nissan Insider soon.