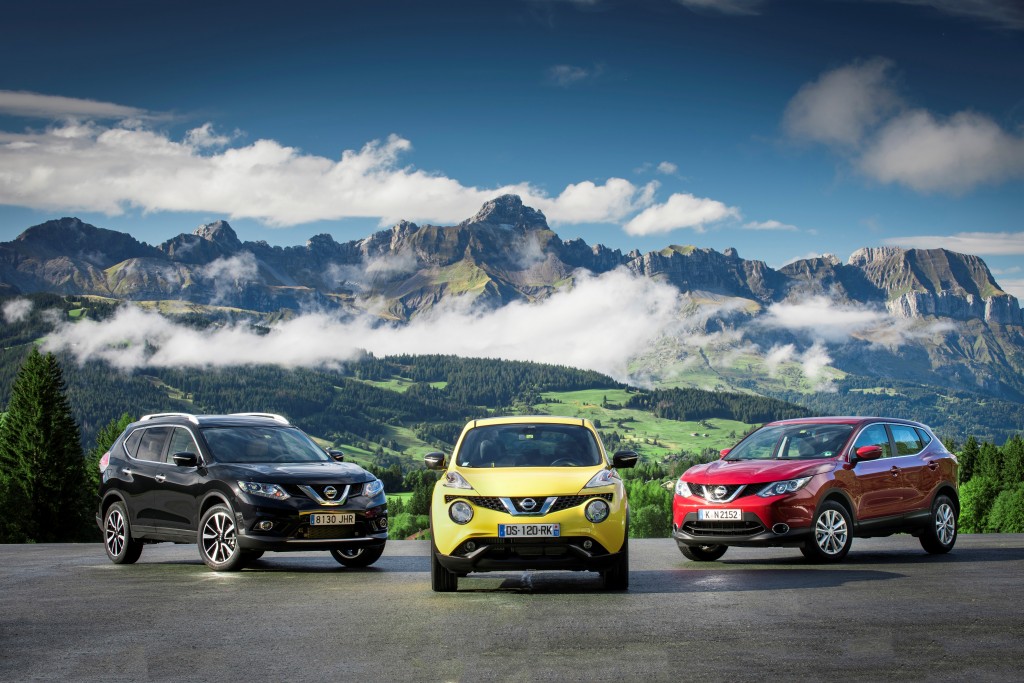 SINGER Mariah Carey might not know it, but she plays a crucial role in the development of every Nissan Crossover. So do a brown bear and a selection of cups and bottles from around the world.
For the first time, Crossover market-leader Nissan is revealing the extreme measures it uses to test its new cars – including the X-Trail, Juke and the record-breaking Qashqai.
The rigorous engineering approach aims to replicate the real-life and sometimes arduous usage that the vehicles experience in every-day situations. This ensures that customers can be confident of first-class build quality and durability and, that Nissan has considered customers' needs and market trends.
Since the first Crossover was conceived in 2007, Nissan has conducted more than 150,000 tests across the Crossover range. These include:
Using special robots to open and close the windows at least 30,000 times per model, while using specific volcanic dust imported from Japan to test against scratching and ensure durable functioning of the electric window mechanism
Activating the windscreen wipers for 480 hours at different speeds and settings, as well as in simulated varied weather conditions
Deploying the indicators right and left 2.25 million times on every model
Playing the stereo at high volume for a total of 1,200 days (that's 1,728,000 minutes) using specifically selected music tracks to encompass the widest range of pitch and beat. These include Mariah Carey for the high notes and the thumping bass of German House music
Dropping weights to ensuring the glass roof can withstand the weight of a brown bear climbing on the car
Using a host of different cups, bottles and containers to check the usefulness of the cupholders and door pockets
Such is the dedication to perfection that engineers even decided to redesign the front door pocket of the Qashqai when it emerged that the new bottle of a popular brand of Japanese Green Tea would not fit without being slightly squeezed. Rather than risk customer dissatisfaction the design was modified at a cost of more than €50,000.
The same engineers and their ingenious robot helpers have also opened the bonnets of its Crossovers collectively more than 48,000 times and the doors an astounding 1.2 million times. This may seem extreme, but it has to exceed the anticipated usage of these parts by customers during the cars' lifetime.
Nissan Crossovers have also set new standards in interior design. Over twenty driver seat variations have been evaluated and tested for comfort over 300 times, with the interior finishes further tested against tricky every-day stains such as chocolate and oil, lipstick, hair gel and coffee.
David Moss, Senior Vice-President at Nissan Europe Technical Centre, said: "Some of the devices we have created and instruments we use might make us look like mad inventors. But they are all there to make sure that Nissan's range of Crossovers are thoroughly tested to meet the needs of our customers – and will continue to do so for years to come"
It's a strategy which is clearly working. Last year, Nissan Crossover sales exceeded 400,000 in Europe delivering a combined market share of 12.7%. This further highlights Nissan's place as the sector-leader and demonstrates the unique styling, excellent efficiency and advanced technologies that Nissan Crossovers offer is what today's European customers are seeking.