A long established Nissan partner in South Lanarkshire has moved into their brand new standalone showroom in East Kilbride.
The new Park's Nissan dealership creates a relaxed and welcoming environment for customers to explore the manufacturer's great range of electric, hybrid and conventional powertrain choices as well as its fantastic line-up of cars.
The extensive works are now completed at Park's Nissan both internally and externally. It features Nissan's new ''visual identity'' which includes the latest branding plus premium fixtures and fittings.
Nissan's updated visuals are certainly eye-catching, with the modern, flat and two-dimensional design of its logo signifying a journey towards becoming an innovative mobility brand of the future.
It's all part of the new Nissan retail experience, with dealerships across the UK representing a continuous commitment to innovation with a customer-centric approach.
The new Nissan dealership benefits from the latest technology so that both new and existing customers can explore the Nissan range in a way that suits them, including a brand new state of the art service department along with fully trained Nissan-approved technicians.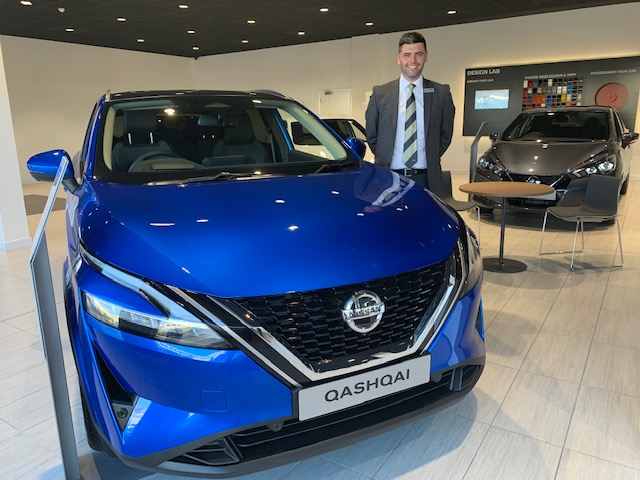 Sales Manager Kyle Bryson highlighted a few key benefits of the new dealership, only a short distance away from its previous location:
·       An abundance of space to showcase the full range of new Nissan cars
·       Increased customer parking, giving visitors easier access to the premises
·       A new Vehicle Configuration Area, using the latest technology to help customers build cars to their own specification; as well as a new and enhanced customer waiting area which includes complimentary refreshments and wi-fi.
Mr Bryson said: ''It's been an exciting journey creating our bright and spacious new dealership and the team are looking forward to sharing the enhanced experience with both our existing and new customers in both our sales and service environment.
"The customer buying experience has been enhanced which will give us a better opportunity to deliver a greater customer experience. We've already had lots of positive feedback and ensure this will cultivate in time".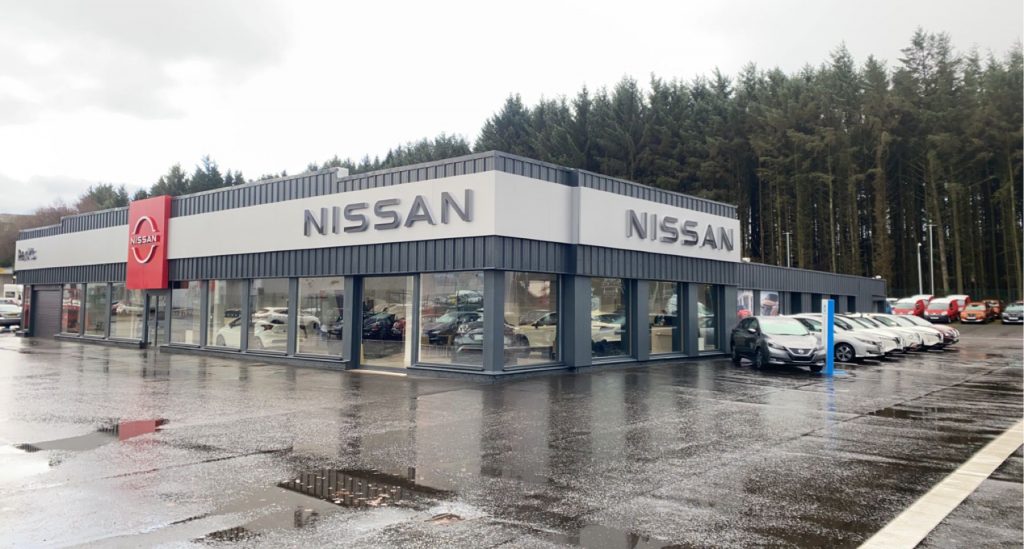 Spencer Clayton-Jones, Director of Network Development and Customer Quality at Nissan, said: ''We send the team at Nissan East Kilbride every good wish as they settle into their new home and embark on an exciting new era.
''The dealership looks tremendous and showcases our cars in exactly the right way. We're sure our customers will love it – congratulations to all concerned.''
This year is already going to be a big one for Nissan, with the arrival of the all new electric crossover Ariya: an uber-modern, tech-connected car which boasts a host of creature comforts and a range of more than 300 miles.
For more information, contact Park's Nissan East Kilbride at 13 Braeview Place, Nerston, Whirlies Roundabout, East Kilbride, G74 3XH. Tel: 01355 514221.