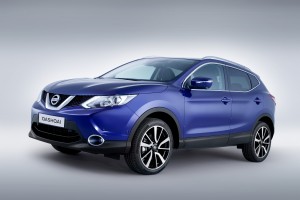 THE all-new Qashqai has been winning fans and plaudits from motoring experts since it was brought out earlier this year and now new kid on the block Telegraph Cars has thrown its formidable weight behind it, awarding the crossover a whopping nine out of ten overall in its review.
The digital channel, created by the Telegraph Media Group, is edited by renowned motoring journalist Steve Huntingford, who calls the crossover "a superb family car".
He adds: "It's as relaxing to drive as a VW Golf, and more practical. It also makes financial sense because it holds its value well and is available with more efficient diesel engines than a Skoda Yeti."
Also singled out for praise are the Qashqai's comfort plus the premium feel and layout of its easy-to-use dashboard.