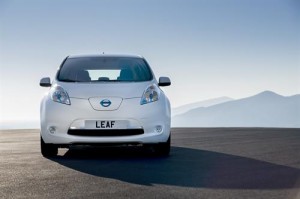 NISSAN fleet sales leapt 30 per cent in the last financial year as demand for the all-electric Nissan LEAF surged to new heights.
With fleet operators increasingly adopting greener strategies to reduce cost and environmental impact by turning to electric vehicles, LEAF sales were up 132 per cent in the 2013 financial year and contributed to a total of 27,912 core fleet and leasing sales for the Japanese manufacturer.
The all-new Qashqai, which was released at the beginning of 2014, has also been a popular choice for fleets with 2,000 sold in March 2014 alone, over double the amount that drove off the forecourt in March 2013. In total, Qashqai sales increased by 15 per cent and the popular Juke crossover by 36 per cent.
The sales increase represents a great year for Nissan, which has seen strong natural demand for core fleet and leasing products across the board.
Nissan GB corporate sales director Barry Beeston commented: "The 2013 financial year has been prosperous for our corporate sales with electric vehicles in particular proving to be an increasingly viable option for fleet operators.
"With the all-electric e-NV200 van being released later this year it is an exciting time for Nissan and we believe we will see a further increase in demand for the rest of this year and into 2015."