The Nissan ARIYA's nationwide tour of Britain has now passed the halfway point – and dealership staff and potential purchasers all over the UK continue to be blown away by the stunning all-electric crossover.
Having started in mid-April, the tour will continue until June 24th, by which time 159 dealerships will have been visited and thousands of customers will have had the chance to experience all new ARIYA for themselves.
One of the most recent dealerships to participate was Yeomans Nissan Worthing, where a busy day of ARIYA activity created a real buzz in the showroom.
And although the weather was far from perfect, with torrential downpours causing flooding on local roads, dozens of people visited the premises to attend demonstration sessions hosted by Product Presenter Joe Connors.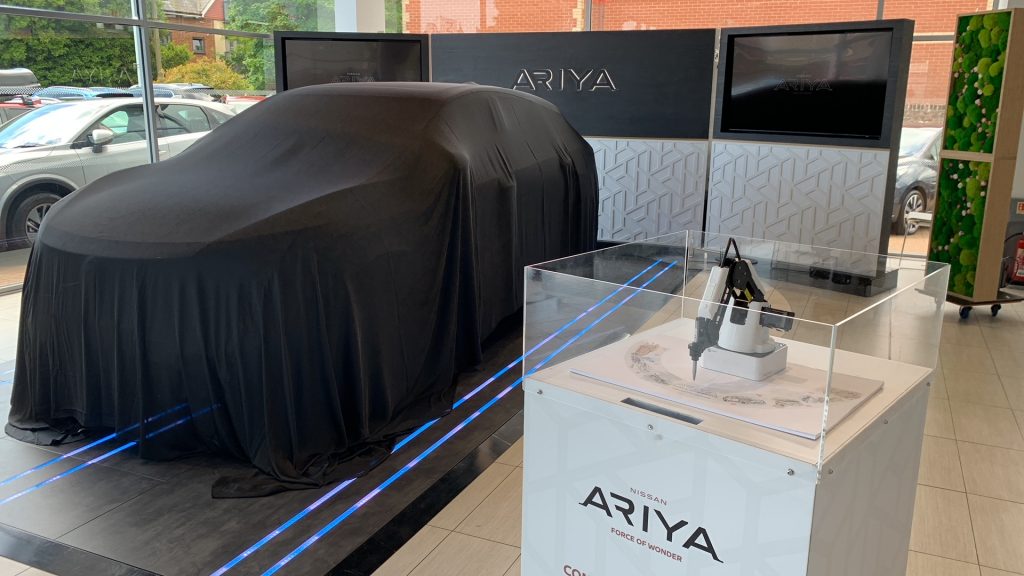 General Manager Brian Harris was delighted with the reception ARIYA received. At the time of writing, eight orders had been placed at his dealership, a nine-car showroom with very busy used car sales and aftersales operations.
Asked what he thought of ARIYA, Mr Harris said: ''It's fantastic. It looks like a model from a premium brand and it's excellent value – the price point is just right and it's available on the Motability scheme which is very important to us.
''We had a wonderful day – naturally the car was the star. It was really well received and the comments from our customers were exceptionally positive. In fact, I didn't hear a single comment that wasn't flattering.
''From a dealership point of view, we had a great day. The car looked amazing and all the staff all got involved – it was really super.''
Yeomans is a well-known name to Nissan drivers on the South Coast. As well as its dealership in Worthing, it has sister sites in places such as Eastbourne, Bognor Regis and Portsmouth – and is justifiably proud of its great levels of customer service.
Mr Harris said: ''I talk to customers when they pick up cars and they're on their third and fourth Nissan from us. They don't go anywhere else. They love the service department and love the sales department. We like to look after our customers and make them feel at home. We really do put the customer first.
''The cost of living crisis means that when people are spending money, they're looking for the best service and the best value – and that's what we aim to provide.''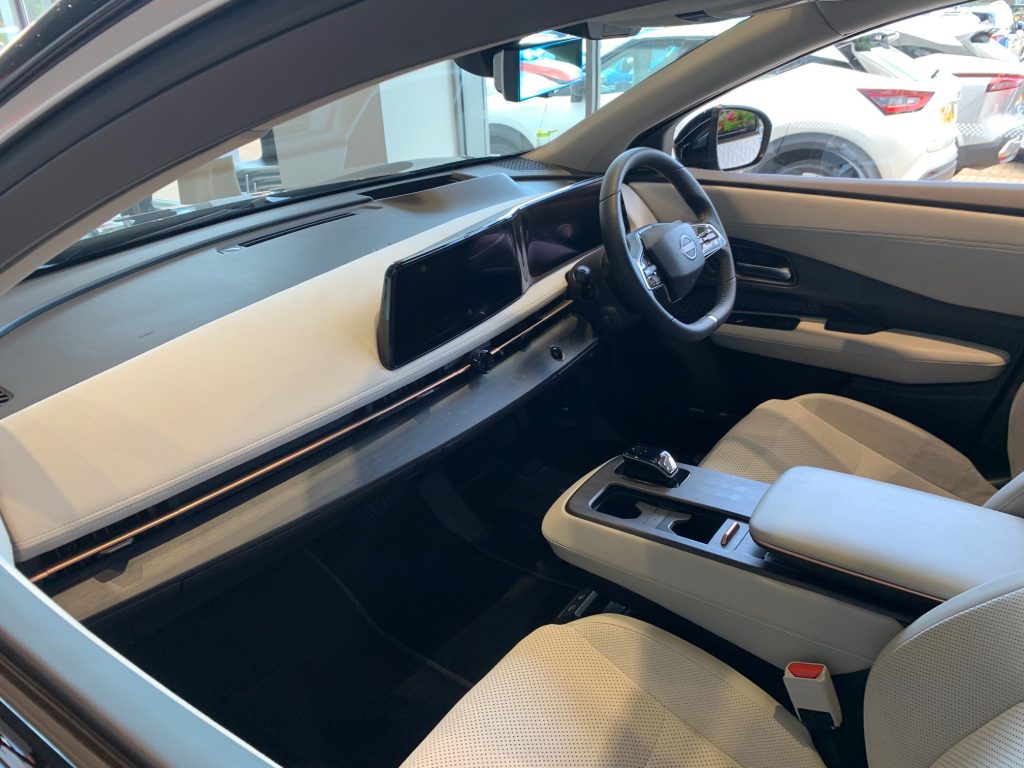 Nissan ARIYA delivers the very best that Nissan can offer in three key ways: its unrivalled EV heritage personified by the incredible success of the pioneering LEAF; its impeccable crossover credentials demonstrated by the continuing success of Juke and Qashqai; and levels of performance akin to the iconic GT-R.
Its stress-free driver aids, voice personal assistance and seamless connectivity heighten the on-road experience and provide a welcoming environment for everyone on board.
And with an estimated range of up to 310 miles (subject to official confirmation), ARIYA is the perfect partner for daily commutes and road trips alike.
Thanks to Paul McDermott, Yeomans Nissan Worthing Aftersales Manager, for the pictures.