The Nissan ARIYA has been recognised once again, this time by the informative automotive website 'The Car Expert' as the Best New Medium SUV 2022.  
Stuart Masson, Editorial Director at The Car Expert, commented: "The long-awaited Nissan Ariya is the deserving winner of our Best New Medium SUV award with a truly impressive driving range of up to 329 miles.
"Its distinctive exterior design offers something a little different to car buyers looking for an EV, while on the inside the Ariya boasts a spacious cabin and impressively refined interior. This is an electric vehicle that's not just easy to live with, but enjoyable to live with."
Nissan paved the way for mass-market electric vehicles when it introduced LEAF. ARIYA is the highly-anticipated follow up and represents a monumental step in Nissan's journey towards electrification.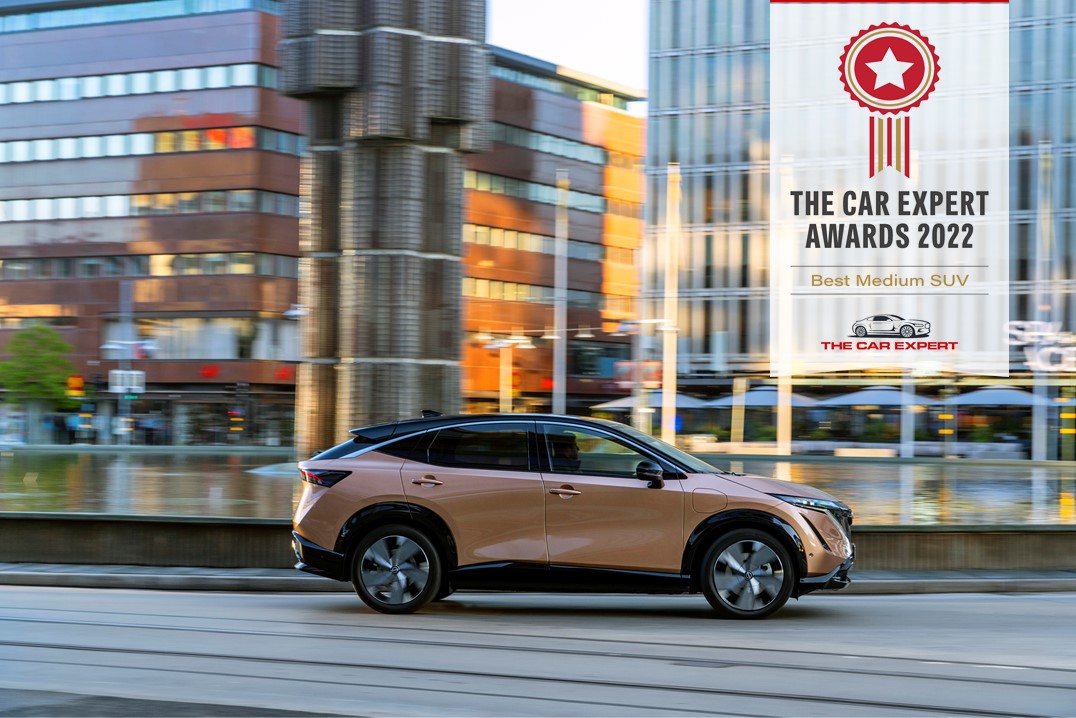 ARIYA is a stylish fully electrified crossover, offering the practicality of a versatile crossover and the space, comfort and styling of a premium city car.
With plenty of room for the whole family, and enough range to take you where you need to go, ARIYA is incredibly functional, but its more than just a safe choice.
Important role
Complemented by premium styling, epitomised in the sleek shape, luxury lounge-like interiors and luscious trims, ARIYA is the future of electric motoring as Nissan continues to pioneer the electric industry.
Nic Thomas, Marketing Director at Nissan Motor (GB) Limited, added: "It is such an honour to be recognised once again.
"ARIYA plays an important role in Nissan's electrified line-up and industry recognition like this emphasises ARIYA's success, mirroring the confidence our customers have in this model."