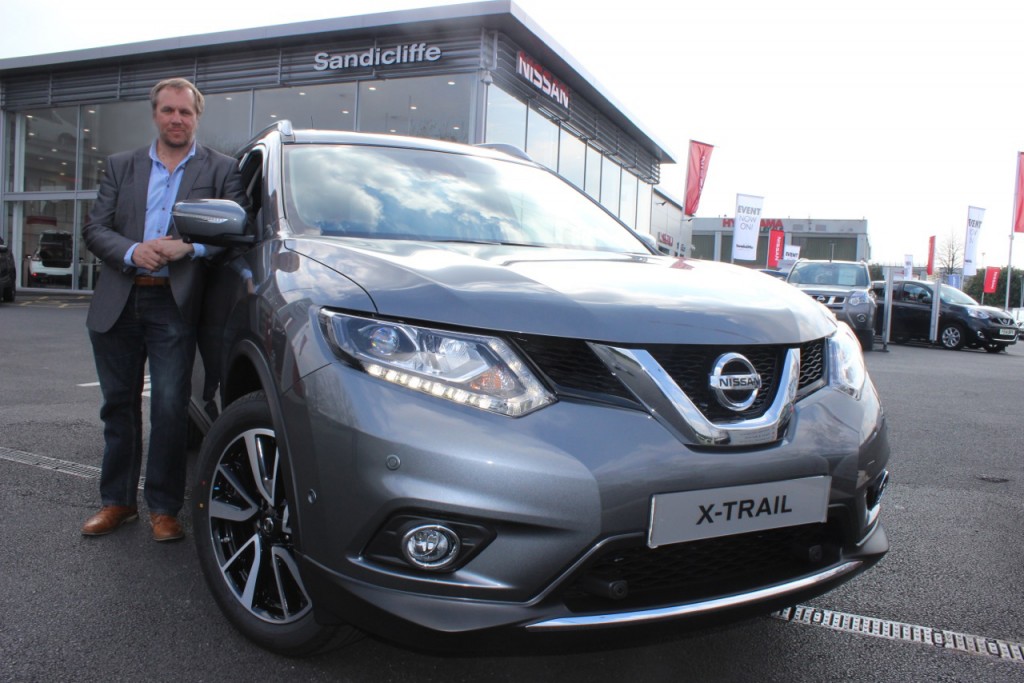 As a star of Life on Mars and Ashes to Ashes, he cruised around in some of the most stylish motors of the 1970s and 80s.
Now Rotherham born-and-bred actor Dean Andrews – who played Ray Carling in the hit BBC One cult drama – can enjoy the very best of today's motoring experience after he drove away in a top-of-the-range Nissan X-Trail from a Nottingham car dealership.
The team at Sandicliffe Nissan, in Abbeyfield Road – the biggest dealership in Europe – handed over the award-winning SUV crossover as part of a sponsorship deal with the much in-demand actor.
Dean said: "While recording Life on Mars and Ashes to Ashes I had the privilege to be around some pretty special cars.
"Like many of those from that era, the Nissan X-Trail is stylish and you just want to be seen in it. It's so comfortable, spacious and most importantly, safe to drive.
"But it's also got so many hi-tech gadgets – a world away from the cars of the 1970s and 80s that Ray Carling was used to."
Dean is one of the most prized actors around, with millions of viewers recently watching him in the BBC drama Last Tango in Halifax. His previous TV hits have included Marchlands and United.
Nigel Falkiner, Head of Marketing for the East Midlands-based Sandicliffe Motor Group Nissan, said: "Myself and Dean have been good friends for years. As soon as I found out he also did voice-over work, I snapped him up to voice all our radio commercials.
"He is a much-loved actor who is appearing in some top dramas of late. He can now use the X-Trail to get to shoots around the country in comfort and style."
For more information about Sandicliffe, go to the group's website www.sandicliffe.co.uk