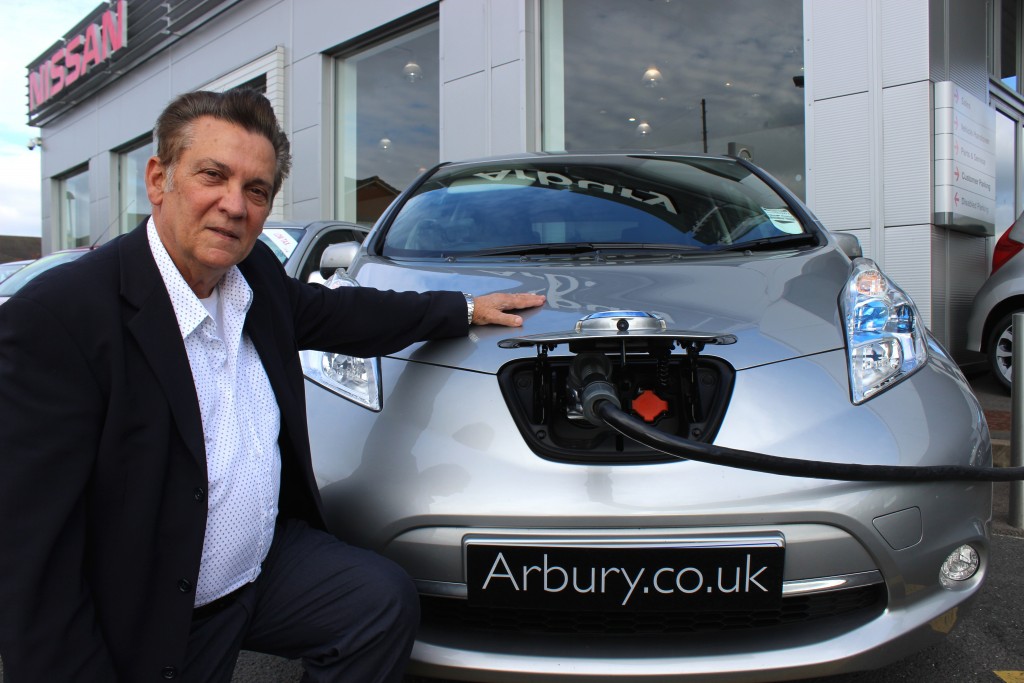 A TAXI driver has become the first in Bromsgrove to switch to electric motoring to transport his passengers around town.
Manos Passaris, from Gold 'n' Black taxi company, made the switch to an all-electric Nissan LEAF to dramatically reduce his outgoings as well as doing his bit for the environment.
He was spending £600 every month on diesel but his fuel bill has now substantially reduced after taking delivery of the LEAF – which costs an average of just 2p a mile to run – from Arbury Nissan in Buntsford Drive.
Mr Passaris has solar panels on his roof so charging the LEAF at home overnight is even cheaper.
When he needs to re-charge during the day he simply takes a lunch break and uses one of the many local charging facilities, including the free rapid charger at Arbury Nissan.
He said: "I have always been fascinated by electric cars since I was young so jumped at the chance to buy a LEAF. It makes so much sense – it is saving me a fortune.
"I was spending hundreds of pounds a month on fuel with my old car, but now it's costing me about £2 for every 100 miles I drive. The savings are phenomenal.
"I also believe we should be doing more to protect out environment. The LEAF doesn't emit any fumes so is doing its part in improving the air quality in Bromsgrove."
The rise in electric taxis has grown rapidly since the Nissan LEAF – the world's best-selling electric vehicle – and Nissan's all-electric van, e-NV200, first came onto the market.
Figures reveal that, nationally, Nissan electric taxis have now passed three million miles.
Mr Passaris said: "My customers love the LEAF. Some people aren't aware what an electric car can do, so they are pleasantly surprised when I pick them up. I would like to see more people installing solar panels in their homes and more taxi drivers going electric. It just makes sense."
Laura O'Neill, Sales Manager at Arbury Nissan, said: "Mr Passaris has seen just how the all-electric Nissan LEAF can fit in with his lifestyle and work."