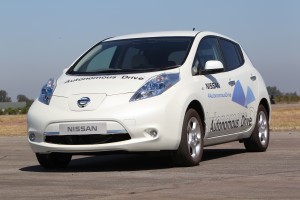 NISSAN will be ready with commercially-viable cars that can drive themselves by 2020.
It's been revealed that the company's engineers have been carrying out intensive research on the technology for years, alongside teams from the some of the world's top universities.
Work is already under way in Japan to build a dedicated autonomous driving proving ground, to be completed by the end of 2014.
Featuring real townscapes – masonry not mock-ups – it will be used to push vehicle testing beyond the limits possible on public roads to ensure the technology is safe.
Nissan's autonomous driving will be achieved at realistic prices for consumers. The goal is availability across the model range within two vehicle generations.
Chief Executive Officer Carlos Ghosn said: 'Nissan Motor Company's willingness to question conventional thinking and to drive progress is what sets us apart.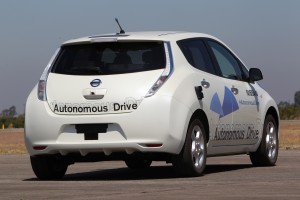 'In 2007 I pledged that – by 2010 – Nissan would mass-market a zero-emission vehicle. Today, the Nissan LEAF is the best-selling electric vehicle in history. Now I am committing to be ready to introduce a new ground-breaking technology, Autonomous Drive, by 2020, and we are on track to realise it.'
Test drive event
Nissan is demonstrating its autonomous drive technology for the first time at Nissan 360, a huge test-drive event being held in Southern California.
Laser scanners, Around View Monitor cameras, as well as advanced artificial intelligence and actuators, have been installed in Nissan LEAFs to enable them to negotiate complex real-world driving scenarios.
Nissan's autonomous driving technology is an extension of its Safety Shield, which monitors a 360-degree view around a vehicle for risks, offers warnings to the driver and takes action if necessary.
It is based on the philosophy that everything required should be on board the vehicle, rather than relying on detailed external data.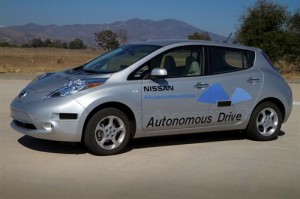 The technology being demonstrated at Nissan 360 means the car could drive autonomously on a road – sticking to or changing lanes and avoiding collisions – without a map. It can also be integrated with a standard in-car navigation system so the vehicle knows which turns to take to reach its destination.
A revolutionary concept like autonomous drive will have implications throughout the design and construction of cars.
For example, collision-avoidance by machines with the capability to react more rapidly and with more complex movements than a human driver will place new demands on the chassis and traction control.
Nissan is leveraging 80 years of research and development expertise to create a complete solution for autonomous drive.