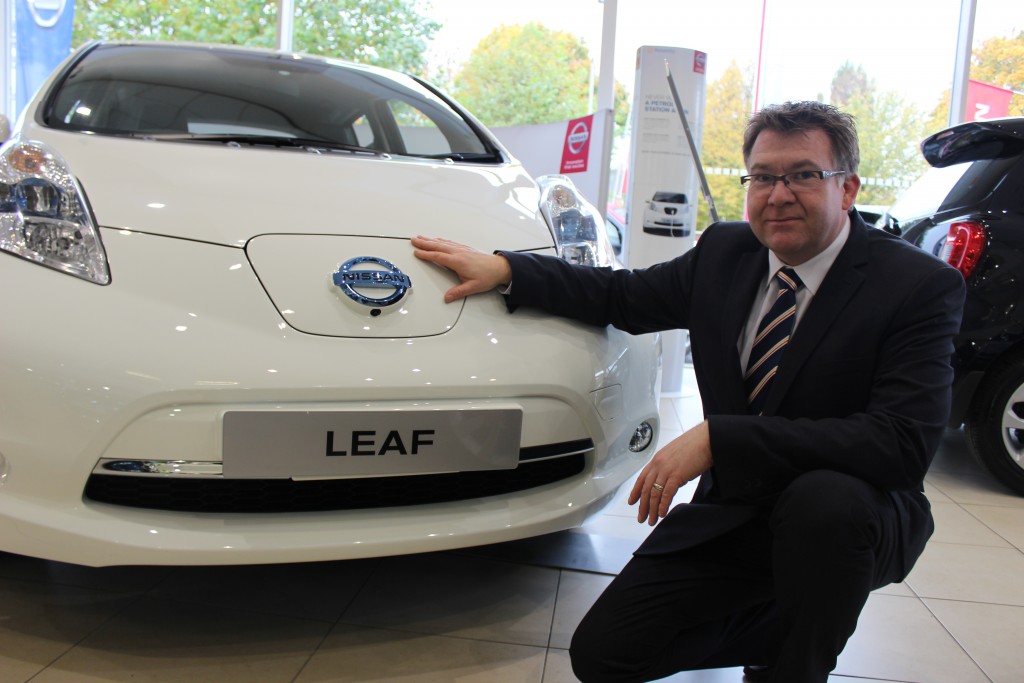 A LEICESTER dealership is inviting the business world to experience electric motoring as part of a festival encouraging economic growth in the region.
Nissan Leicester in Abbey Lane will have a series of experts on hand to talk to companies about the cost savings and environmental benefits of driving an all-electric Nissan LEAF or e-NV200 van.
From November 2-5, firms are being invited into the dealership as part of the inaugural Leicester Business Festival, a new initiative set up by the Leicester and Leicestershire Enterprise Partnership (LLEP).
Nissan Leicester's electric driving experience is one of 80 events during the festival, which includes a series of workshops, seminars, conferences and award ceremonies.
Will Wiggins, Local Fleet Specialist at Nissan Leicester, said the LEAF and e-NV200 – which costs an average of 2p a mile to run – could drastically reduce companies' fuel costs.
"Businesses can save a fortune by embracing electric motoring so now is the chance to learn more about it," said Will.
"We're giving local firms the opportunity to test drive the award-winning LEAF and e-NV200 and see how the vehicles can save them money as well as improving local air quality. We'll have experts on hand to explain how they can best be utilised companies to maximise savings."
The Nissan LEAF is the best-selling pure electric vehicle with almost 200,000 on the road globally. A new longer range Nissan LEAF 30kWh is available from December, delivering 155 miles on a single charge, up 25% on its predecessor.
The e-NV200 is based on the Nissan NV200 – International Van of the Year 2010 – while utilising the proven technology of the LEAF. In addition to low running costs and emissions, users also benefit from low maintenance costs that make for unrivalled total cost of ownership – £1,200 lower than a conventional diesel van over four years – and an unbeatable proposition for businesses large and small.
And thanks to the unique driving experience of the e-NV200, drivers will feel less fatigued due to the lack of engine vibration in the cabin.
The model, which is priced from £13,568 in panel van form (incorporating PiVG), offers a class-leading 4.2m3 capacity and an impressive 703kg payload.