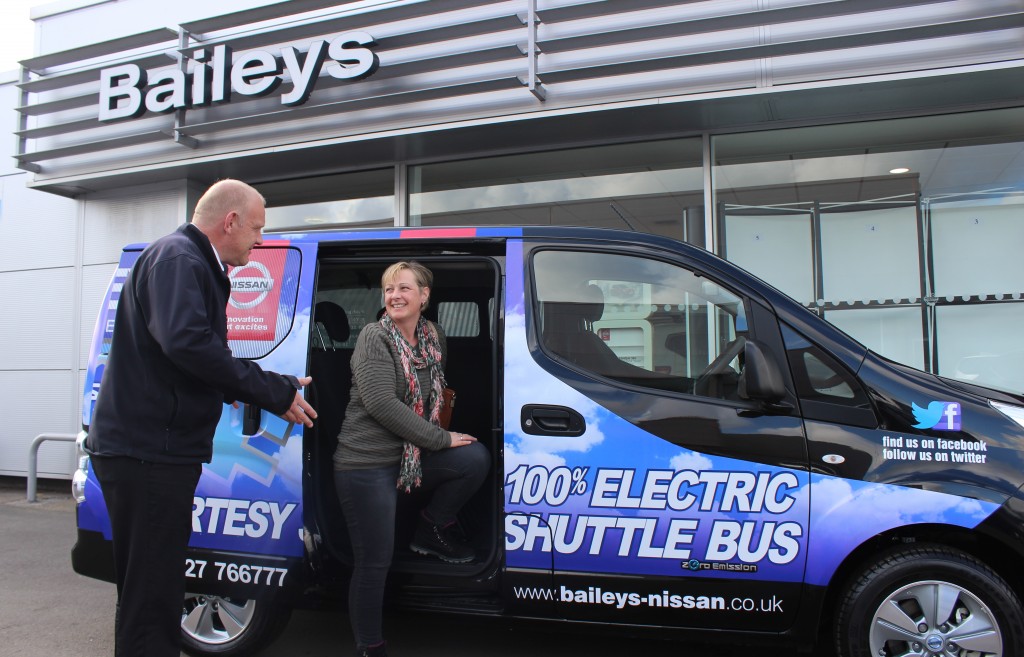 A CANTERBURY dealership is doing its bit to improve the city's air quality – by shuttling customers around in an electric vehicle.
Baileys Nissan is using the 100% electric Nissan e-NV200 combi to transport customers who need a lift home or back to work from the Vauxhall Industrial Estate showroom.
As well as no tailpipe emissions, the award-winning van costs an average of just 2p a mile – so the free shuttle bus service isn't hitting Baileys in the pocket either.
Sales Manager Chris Hamilton said: "The e-NV200s are already successfully being used as taxis around the country so it made perfect sense for us to turn it a into shuttle bus.
"Many of our customers need a lift after dropping their cars off for a service or MOT, so what better way to get back home or to work than in an electric vehicle? It's also a great way of introducing electric vehicles to customers who may not have experienced one before. When they do, they usually want to buy one!"
The e-NV200 is based on the Nissan NV200 – International Van of the Year 2010 – and utilises the proven technology of the record-breaking Nissan LEAF.
In addition to low running costs and zero emissions mobility, users also benefit from low maintenance costs that make for unrivalled total cost of ownership – £1,200 lower than a conventional diesel van over four years – and an unbeatable proposition for businesses large and small thanks to the unique driving experience of the e-NV200, drivers will feel less fatigued due to the lack of engine vibration in the cabin.