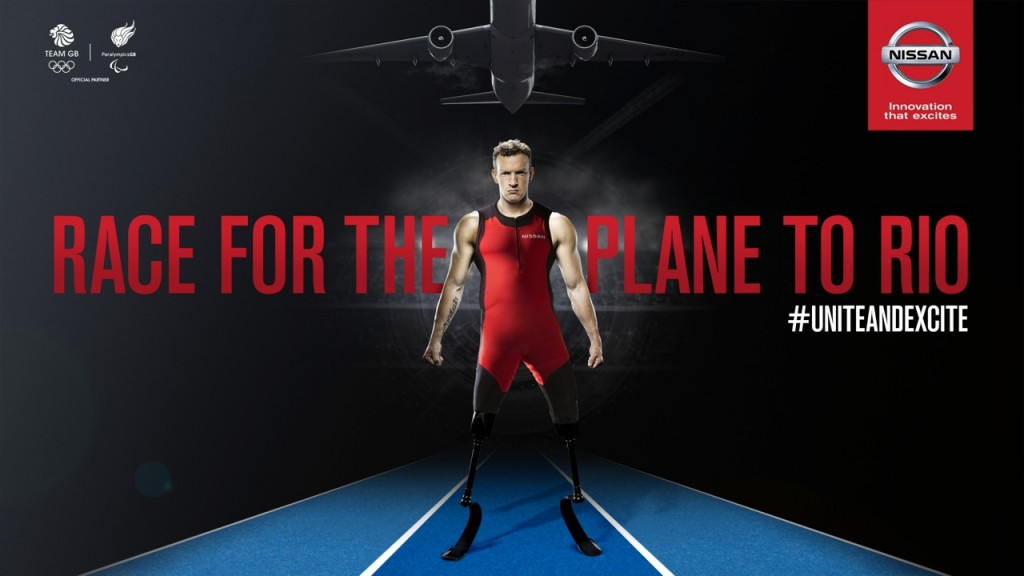 WITH two years to go to the start of the Rio 2016 Olympic and Paralympic Games, Nissan is cranking up the excitement around its partnership of Team GB and ParalympicsGB…offering customers and members of the public the chance to show their support for the athletes while competing for once-in-a-lifetime trips to the sporting spectacular.
The 'Race for the plane to Rio' centres around an innovative, interactive and shareable film featuring Nissan brand ambassador and London 2012 gold medallist, Richard Whitehead MBE, which has been launched online at www.nissan.co.uk/RaceToRio
A first of its kind, the fun film invites viewers to 'cheer' Richard on to race success by clicking or tapping their computer, laptop or tablet. The more they click, the faster Richard runs.
Those who play are invited to share the film on their Facebook, Twitter or Google+ pages and challenge their friends to beat their time.
All participants are then entered into a competition to win one of two trips to the Rio 2016 Games .
Nissan is supporting the launch of the film with a major digital and social media campaign plus an email campaign that will ensure the film is seen straight away by over 300,000 existing Nissan customers and prospects. But interest and awareness will grow dramatically as more people play the film and share it with their friends online.
Dealers will each receive 200 postcards promoting the film and are encouraged to share these with their customers. They are also asked to share the film on their own social media pages using the #UniteAndExcite hashtag.