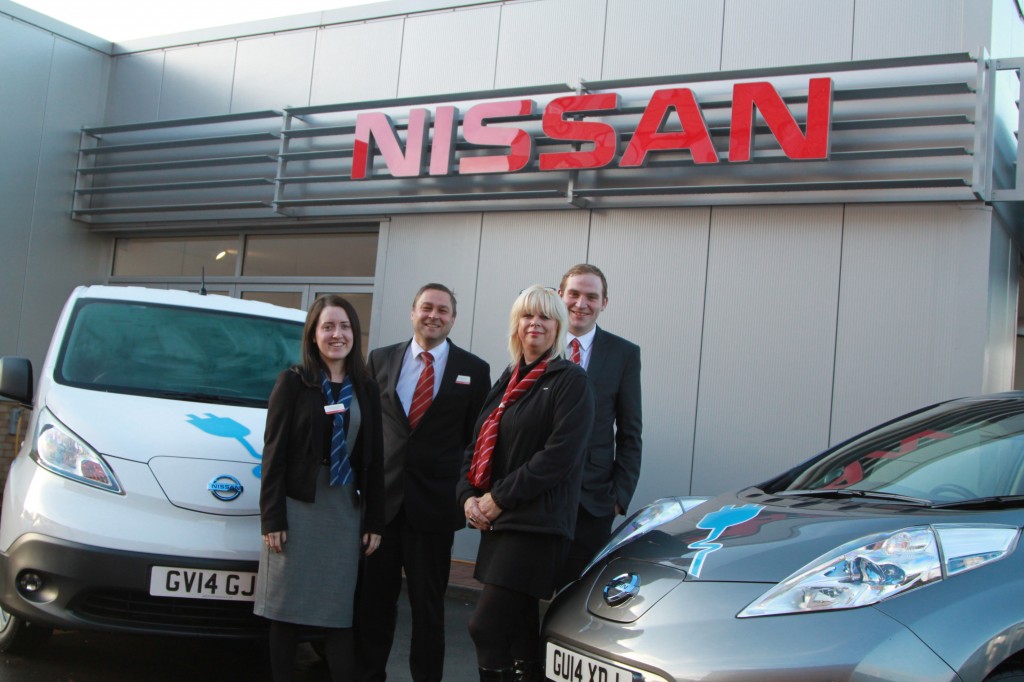 A NISSAN dealership near Gatwick Airport is to hold an event advising local business leaders on how to cut their carbon emissions – and save money – by switching to all-electric motoring.
Motorline Nissan Crawley, on Gatwick Road, is hosting an Elevenses and Networking event tomorrow (December 3rd) at which it will demonstrate the benefits that the 100% electric e-NV200 van and British-built LEAF can offer fellow members of the Gatwick Diamond Business Group.
The trail-blazing Nissan LEAF and e-NV200 have both won many prestigious awards and offer businesses the chance to significantly reduce their carbon emissions as well as enjoy motoring costs that are as low as two pence per mile.
Tony Jones, Operations Manager at Motorline Nissan Crawley, said: "Being located on one of the UK's largest industrial estates, on the doorstep of a major airport, reducing carbon emissions is something a lot of local companies are keen to do.
"By having an expert from Nissan come along to our event and discuss the benefits that the LEAF and e-NV200 can offer, we are aiming to highlight how easy it would be for our peers in the Gatwick Diamond Business Group to introduce electric vehicles into their fleets."
He added: "Despite the British-built LEAF being the best-selling electric car in the world, many people don't realise how easy it is to own one, and the same can be said for the e-NV200. There is no change in habit or behaviour required for owning either of these. The only difference is that they'll never need to stop at a filling station again.
"In hosting this morning we will be able to put to rest these fears and highlight the true benefits of switching to electric vehicles. We're expecting a significant rise in interest in both models after the event."