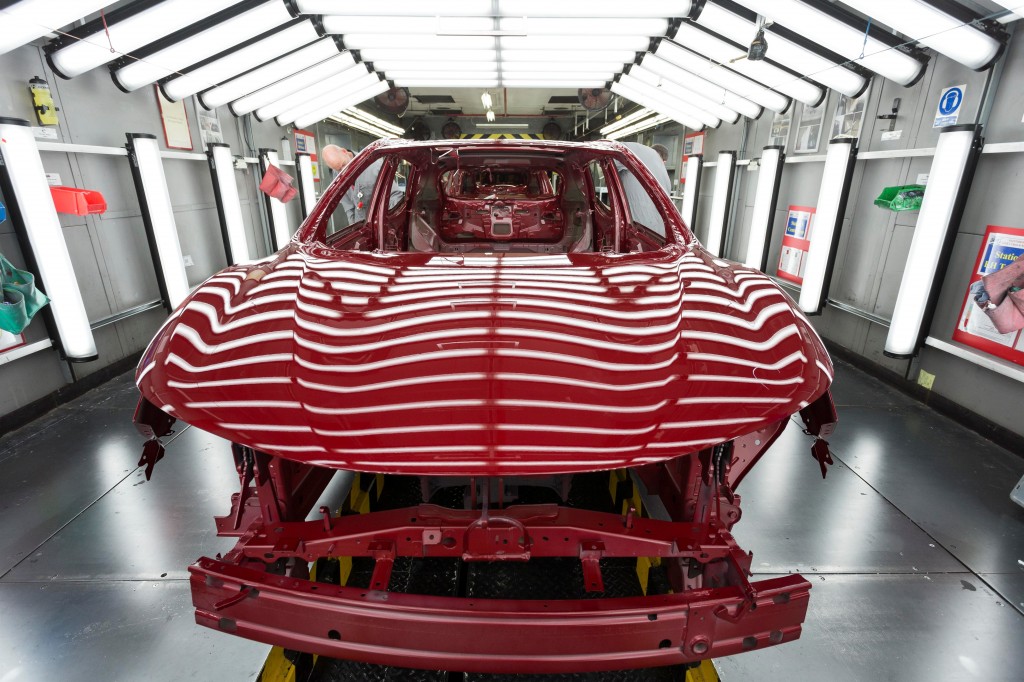 NISSAN has reinforced its European growth strategy – setting a clear path to become the most desirable Asian brand.

Crossover, electric vehicles (EVs) and autonomous drive technology are central to this aspiration and Nissan will continue to defend and grow its leadership of these areas.
Over the past 12 months Nissan has released 12 new models in Europe and sold more than 724,000 vehicles.
Meeting surging demand for the crossover segment with new versions of the Nissan Qashqai, Juke and X-Trail, the company has been breaking records with its line-up of EVs, while bringing excitement to everyone through NISMO.
Nissan's commitment to bold design, great quality, and accessible technology is demonstrated here today with the release of the stunning new SWAY concept that will re-invent the small car segment.
"We have grown for our fifth consecutive year in a row. Our approach to strengthening the Nissan brand, products, and service is clearly working. We continue to invest in our strong manufacturing footprint in Europe and we are well positioned to grow in Europe," said Paul Willcox, Chairman of Nissan in Europe.
He added: "We have seen the best-ever European sales with a 50 percent increase in five years and new versions of the pioneering Qashqai, Juke and X-Trail, reinforcing Nissan's crossover leadership with sales exceeding 410,000."
Nissan's strong manufacturing footprint in Europe continues to fuel the company's growth, enabling Nissan to gain market share in more than 65 percent of the European markets in which it operates.
Colin Lawther, SVP Manufacturing, Supply Chain Management and Purchasing in Europe, said: "We have produced more than 675,000 Nissan vehicles in the UK, Spain and Russia in the last financial year. We are a force to be reckoned with in key markets across Europe and our sales figures support this."
Nissan's success in sales and strong manufacturing has resulted in award-winning products in fast-growing segments like EV with 15,000 LEAFs sold in Europe in 2014.
This year marks the fifth anniversary of the Nissan LEAF and new additions to Nissan's electric vehicle offering this year will include a seven-seat version of the e-NV200 and a special edition LEAF.
Nissan continues to shape the future of mobility, investing significantly in Research and Development to bring pioneering technologies to as many customers as possible.
The company is committed to bringing autonomous cars to market by 2020, with a differentiated offering built on simplicity, safety and accessibility.
Many of these innovations of tomorrow are already available from Nissan today, most notably through technologies that Nissan has led, including Lane Departure Warning, Forward Emergency Braking, Around View Monitor and Blind Spot Warning.
"In recent years, we've completely re-defined what Nissan means for our customers," added Mr Willcox.
"We have a track record of bringing the 'best to the most' – first. Our award-winning crossover segment, range of EVs and the building blocks of autonomous driving – Nissan Safety Shield and Around View Mirror – are already available in our cars today."