Staff at a Nissan dealership in Somerset have presented flowers and chocolates to a long-standing customer to thank her for her loyalty.
Anne Campton, of West Coker Road, Yeovil, has been a regular visitor to the town's FJ Chalke Nissan showroom and workshop for upwards of 20 years – and the team are always delighted to see her.
After a lifetime of owning cars manufactured by Nissan – and its predecesor, Datsun – Mrs Campton currently runs a 24-year-old Micra. Despite its age, the car is still in first-class condition, having only travelled 17,000 miles from new.
Comfortable and reliable
Since making the purchase in 1999, Mrs Campton has been back to FJ Chalke's Yeovil aftersales department for all her servicing and MOT requirements.
Her car still runs like a dream and is equipped with its original number plates and rear windscreen sticker – not to mention tax disc holder!
She was delighted with the gifts she received from the team and said: ''Giving me the flowers and chocolates was really kind of them – the flowers are still going strong!''
Asked why she had held on to her Micra for so long, Mrs Campton said: ''I just love it! It's comfortable, reliable and easy to drive. The team at FJ Chalke look after me very well – they're lovely… really nice and friendly.''
Perhaps not surprisingly given the Micra's mileage, Mrs Campton uses it mainly to make local journeys. For travels further afield, another Nissan does the honours – a Note hatchback owned by her husband John.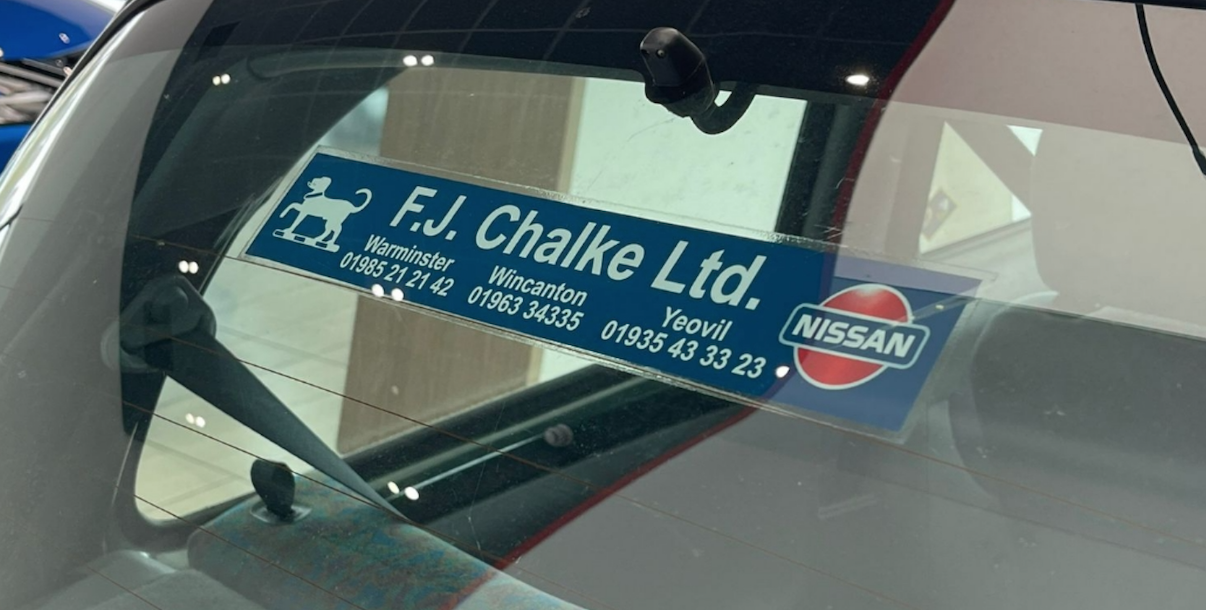 Looking back on a long motoring career, Mrs Campton and her husband had three Datsuns before the arrival of the Nissan name: a Cherry, Stanza and Sunny. The couple met in the Army before marrying in 1971.
Alfie Mann, Senior Service Advisor at FJ Chalke, Yeovil, said: ''We're very grateful to Mrs Campton for her loyalty. We love to see her and it's a privilege to keep her Nissan Micra in tip-top condition. We look forward to looking after the car for many years to come!''
With dealerships across South Somerset, Dorset and Wiltshire, FJ Chalke & Vale Motors is a family-run dealer group with a proud history of serving their local communities since 1929.