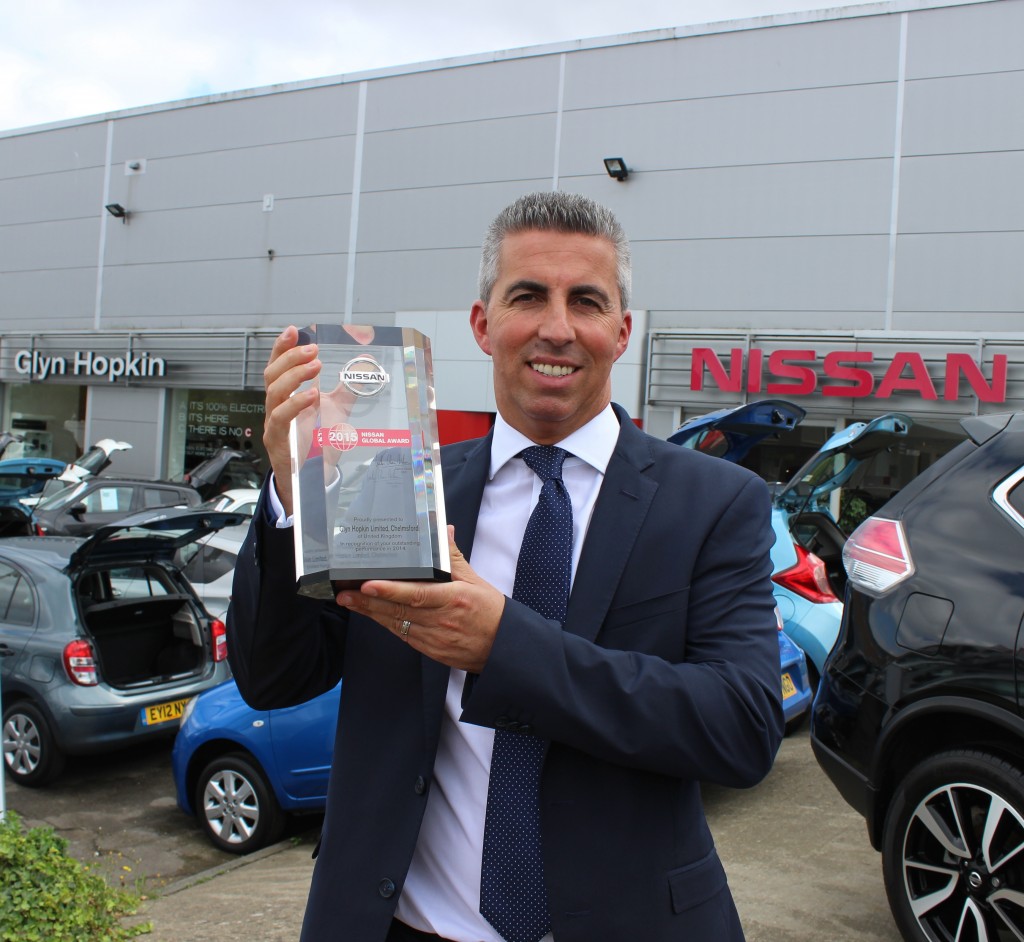 STAFF at a Chelmsford dealership are celebrating after scooping Nissan's top global retail honour for the second year in a row.
Glyn Hopkin Nissan in Bilton Road has once again been given the prestigious Nissan Global Award, which is presented to only a small number of the world's best performing dealerships.
The award ­– one of only three to be handed out in the UK – recognises excellent sales performance along with outstanding customer care. It comes just months after the dealership was named Nissan's Overall Retailer of the Year and Vehicle Sales Retailer of the Year for the UK.
Fraser Cohen, Managing Director of Glyn Hopkin, said: "This global award is the highest Nissan makes to its dealers in the world and they don't hand many out.
"Most dealerships never receive a Nissan Global Award and so for us to win two on the bounce is an astonishing achievement.
"We have a fabulous and hard-working team at the dealership and every member of that team has played a part in this incredible success. They should all feel very proud of what we've achieved."
Dave Murfitt, Director of Network Development and Quality at Nissan Motor GB, visited the dealership to present the trophy, which is given to just over 100 showrooms across the world.
The dealership was also given a recorded message from Chairman and CEO of Nissan worldwide, Carlos Ghosn.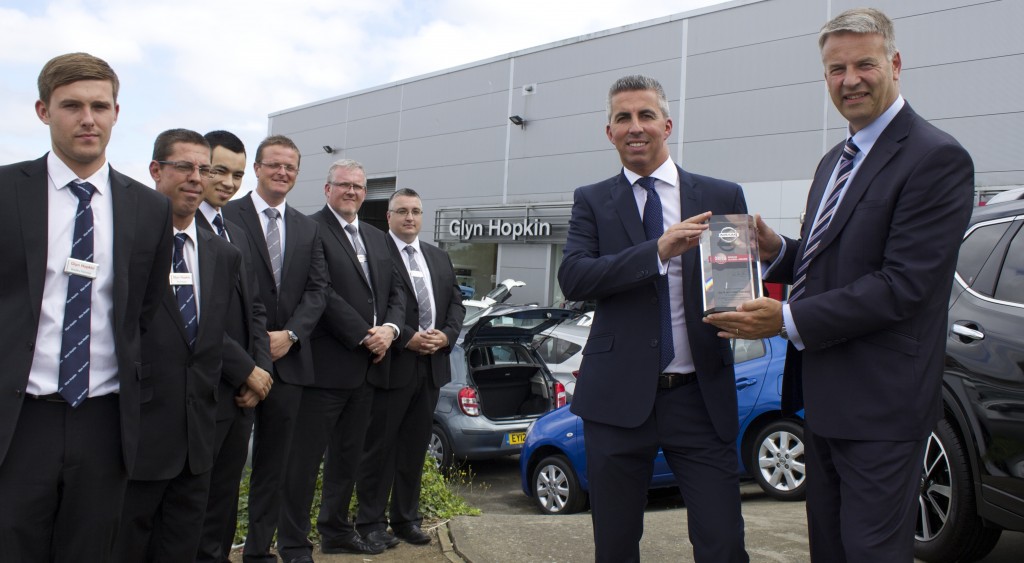 Mr Murfitt said: "Winning a Nissan Global Award is a massive achievement that very few dealerships in the world ever achieve.
"The whole team at Glyn Hopkin Chelmsford, from the top down, deserves huge credit. All their hard work is making sure Nissan remains the fastest growing brand in the UK today."